Every once in a while it's nice to spend holiday in touristy areas that offer many dining and shopping options. One such place is Kuta Beach which is considered one of the most popular destinations in Bali. It also offers long sandy beaches popular with surfers and for stunning sunsets.
I was looking forward to my weekend Kuta Seaview Boutique Resort getaway at Kuta Beach as I was there for the long weekend holiday, so in addition to travelers from abroad there were a number of locals spending their holiday in Kuta.
Agnes Highlights (quick review):
The resort is located opposite of Kuta Beach
Suite area is peaceful and isolated from the busy central Kuta area
For ultimate Kuta Beach experience book the Royal Ocean Suite
Great location to explore Kuta's many shops, restaurants and bars
Kuta Seaview Boutique Resort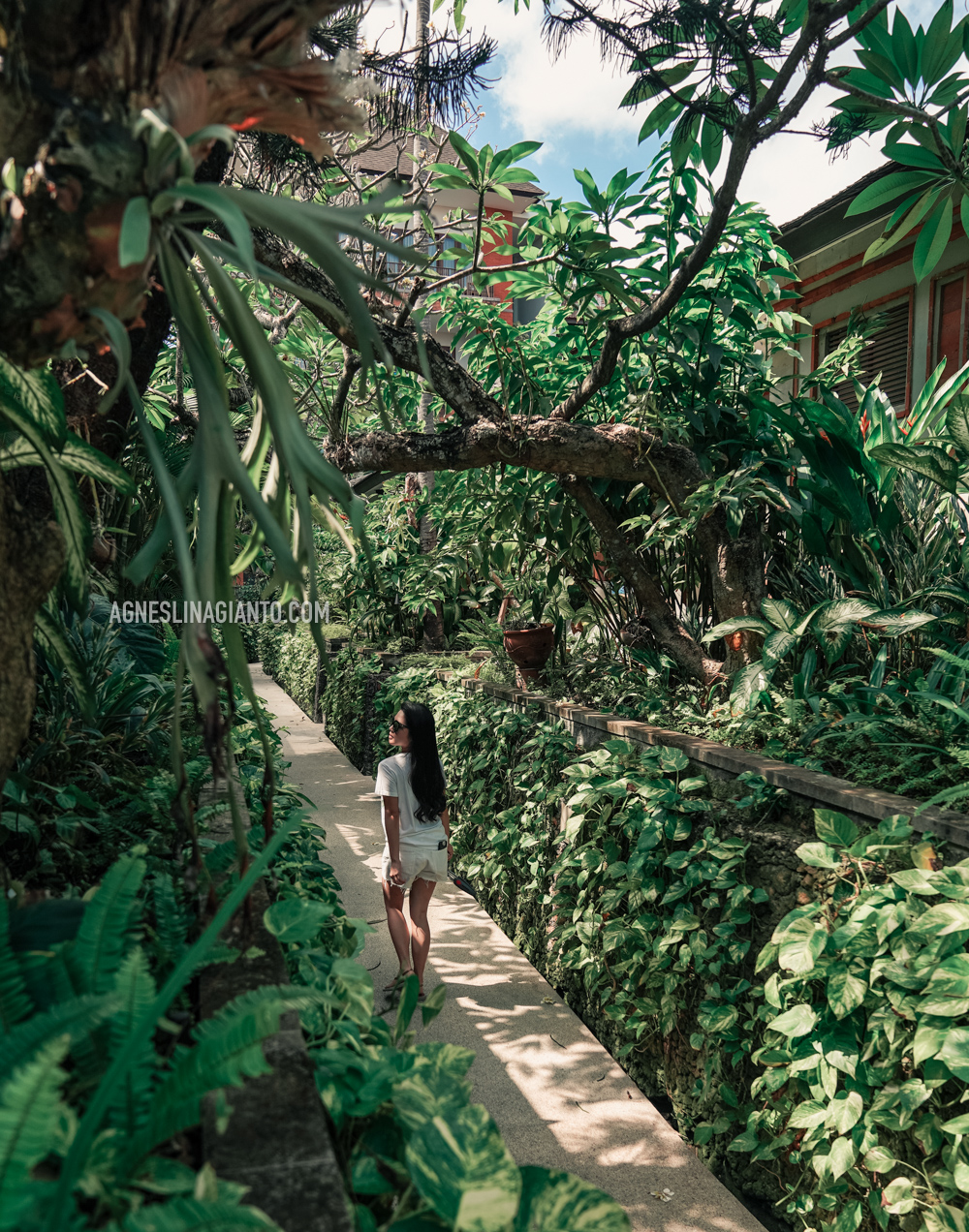 Royal Ocean Suite – Kuta Seaview Boutique Resort
Upon arrival to the hotel I was greeted with a pleasant surprise, don't you just love it when you get upgraded! And that is just what happened, my weekend getaway just got even better. The spacious penthouse at the Kuta Seaview Boutique Resort, Royal Ocean Suite was mine, a large bedroom and living area and a top floor sea view terrace with Kuta Beach in sight.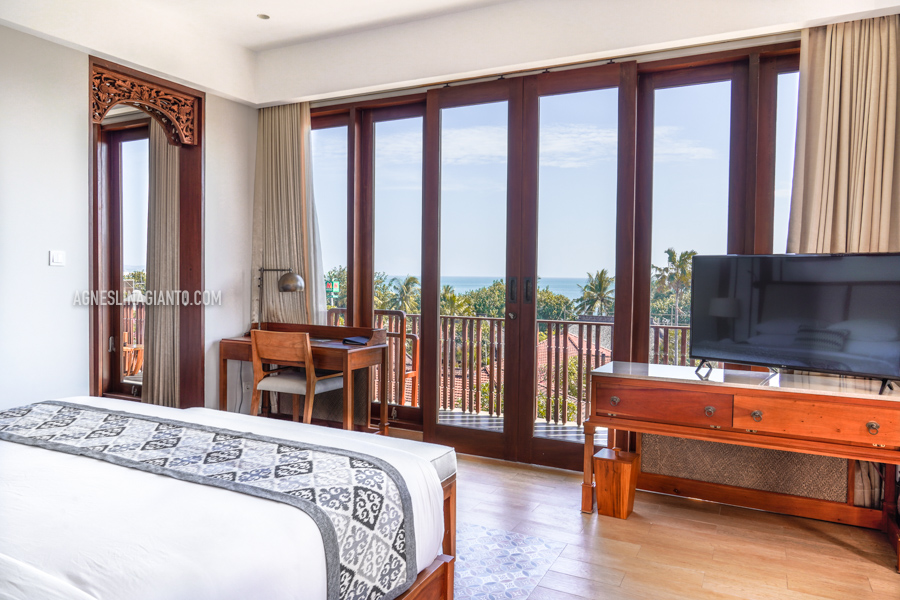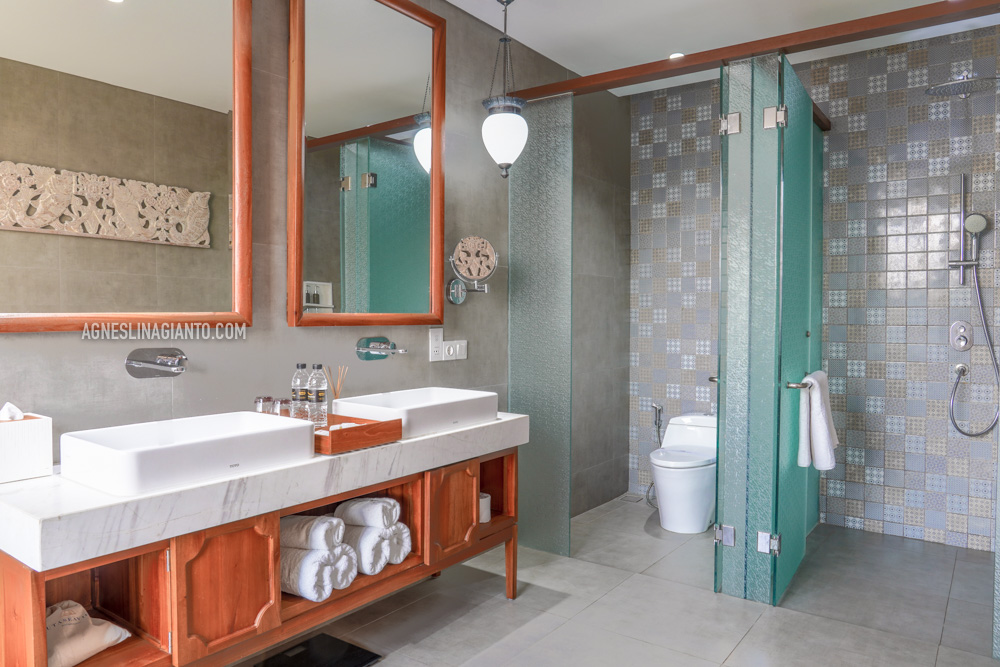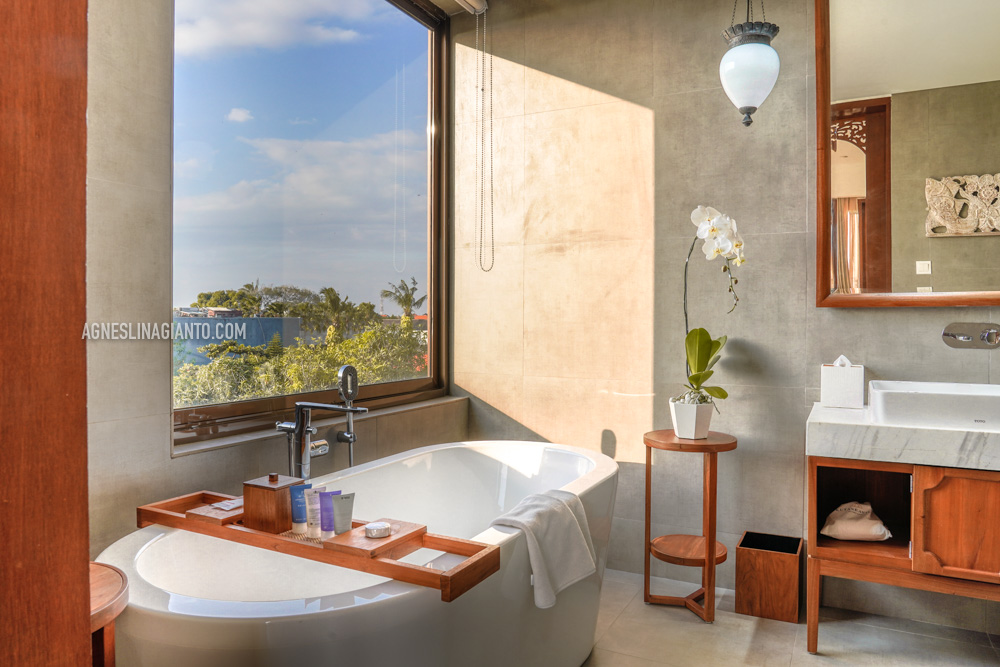 Breakfast in private
Early morning breakfast with a view of Kuta Beach, palm trees and the ocean. The staff were so kind to serve dishes at my private terrace on the top floor. If you are staying at the Royal Ocean Suite request your private breakfast and enjoy the morning in a private and relaxing environment.
Tropical feels' in Kuta
Late afternoons during sunset are perfect to hangout by the pool and sip cocktails. And just across the street is Kuta Beach.
Afternoon coffee
As mentioned, the resort is very lush and green on the inside while on the other hand when you step out you immediately find yourself in the very center of Kuta. just opposite of Kuta Beach. Once you step out of the resort area where suites are located you are facing the busy Kuta Beach street which is great for people watching while having a cup of coffee.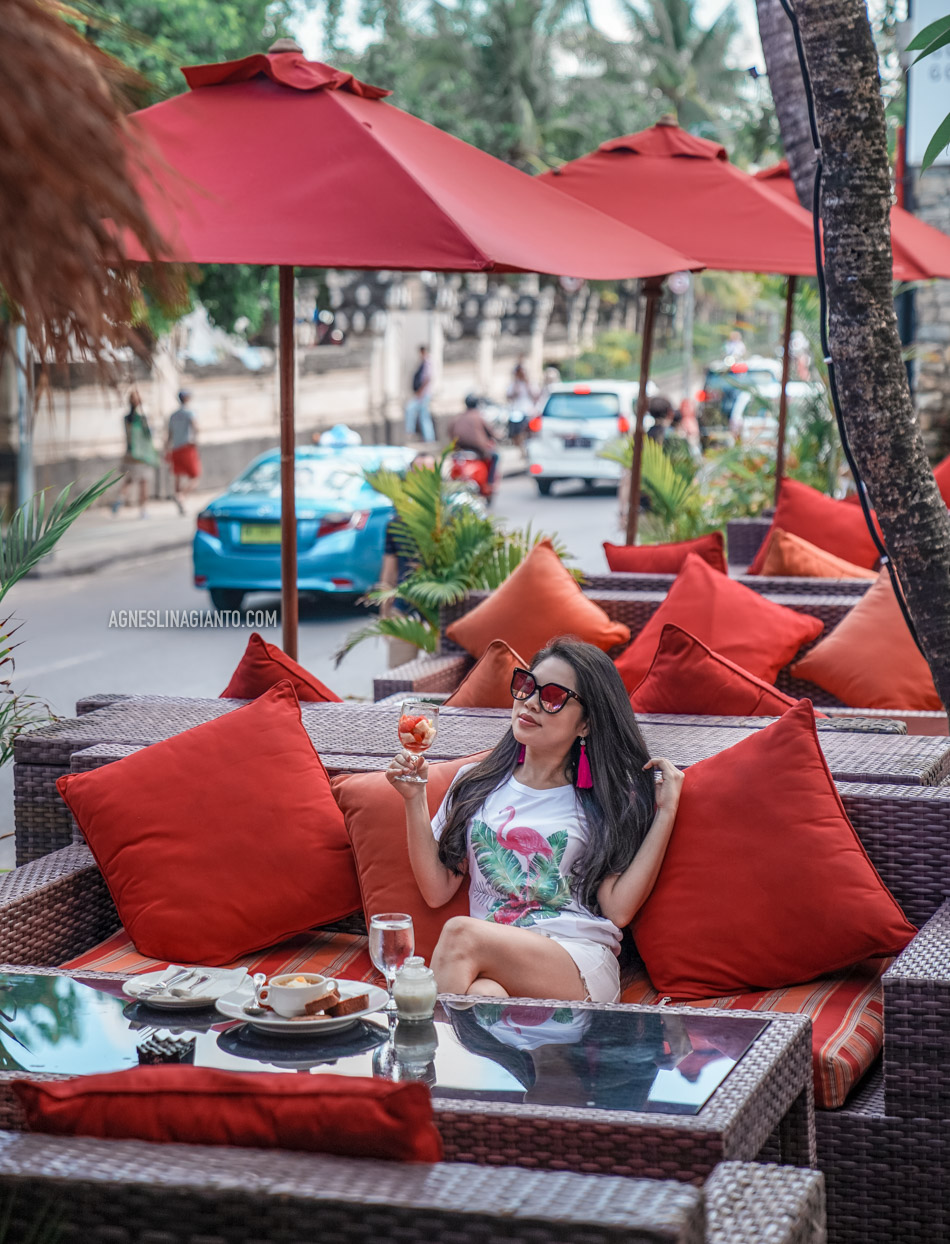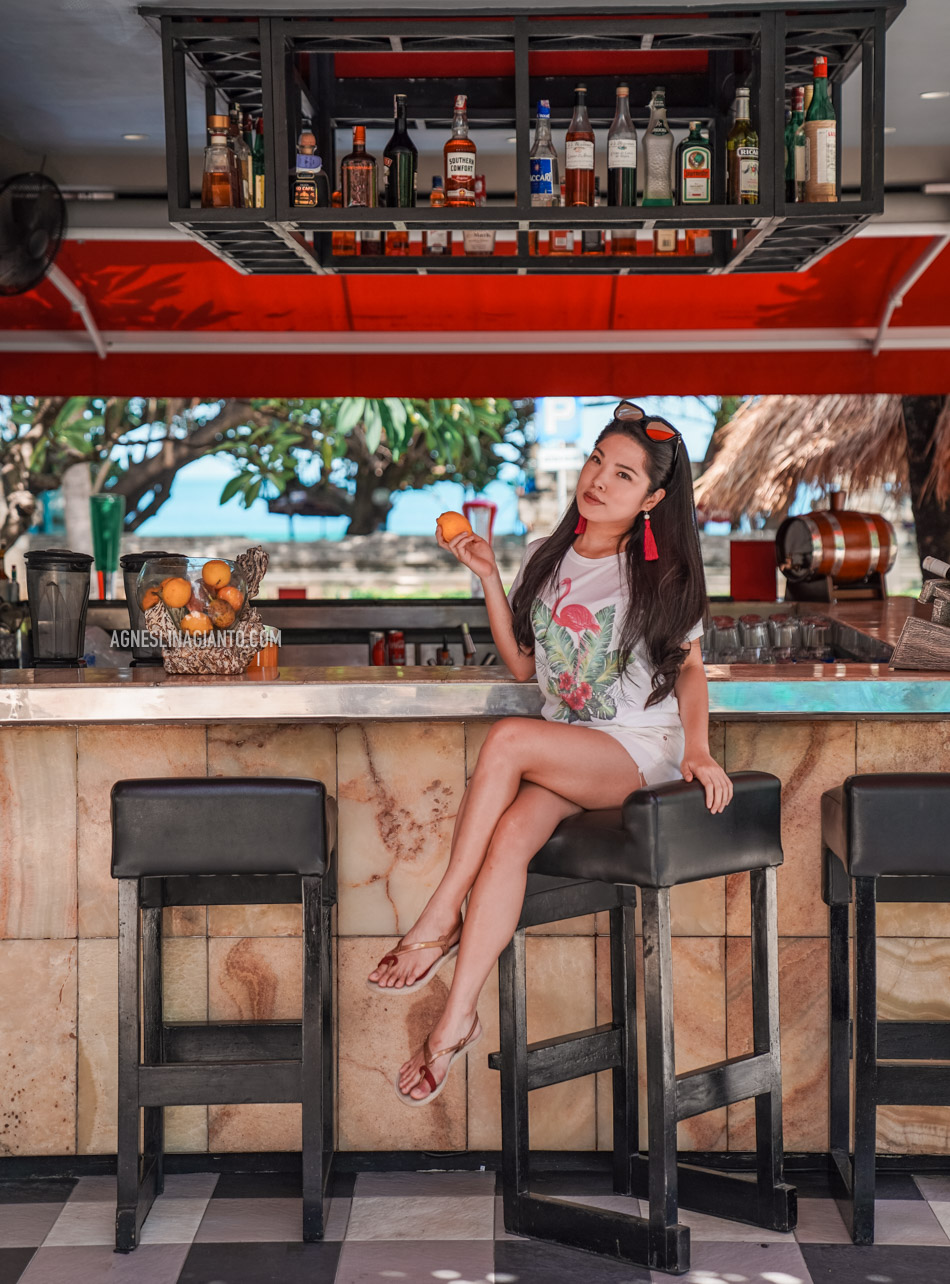 Book Your Stay
To book your stay at Kuta Seaview Boutique Resort click here.
Directions to Kuta Seaview Boutique Resort