I am delighted to share with you details of my staycation in Jakarta at one of the city's most iconic hotels. This is not the first time I am staying at the Kempinski Jakarta as I have stayed here before during my friends wedding so this visit also brings back wonderful memories. You can read more about the hotel further below and see photos during my stay.
Hotel Indonesia Kempinski Jakarta
The Hotel Indonesia Kempinski Jakarta is in the middle of the city's main shopping, business, and lifestyle district, right adjacent to the famed Bundaran HI (Hotel Indonesia Roundabout) fountain. The hotel's 289 rooms and suites have spectacular views over Jakarta, and it offers a variety of services for meetings and weddings, as well as a wide range of dining options.
There are several categories of accommodations at Kempinski Jakarta: Deluxe rooms (44 sqm) and Grand Deluxe rooms (58-62 sqm) with a total of 129 rooms. The Ganesha Wing, which caters to high-end business travelers, has 160 rooms, including one Presidential Suite, four Diplomatic Suites, six Salon Suites, 90 Executive Grand Deluxe rooms, and 59 Deluxe rooms, as well as a sumptuous Executive Club Lounge on the seventh level. During my holiday I stayed at the Executive Grand Deluxe room.
Hotel Indonesia Kempinski Jakarta offers six dining concepts

Signatures Restaurant — This all-day dining establishment features a 304-seat capacity, two brand-new private dining rooms, 36 outside chairs, and a dedicated kids' play area.
Kempi Deli – offers homemade food such as dry pasta, bread, sausages, and cold cuts, as well as sweet freshly baked pastries, bakeries, and cakes, and caters 30 seats (indoor).
The Nirwana Lounge in the lobby has a capacity of 80 seats and provides a wide range of light options to let you relax.
The Sky Pool Bar Café, which seats 50 people, serves trademark dishes like as Wagyu beef burgers, spicy minced beef nachos, nasi goreng Jawa, and our famous black pepper beef. The Sky Pool Bar Café is open daily from 8:00 to 22:00 and may be reached from the Ramayana wing's 17th level or the Kempinski Residence's 11th floor.
Paulaner Brauhaus – with a capacity of 400 seats (indoor) and an onsite brewing, Paulaner Brauhaus serves Bavarian delicacies.
Chef Kazumasa Yazawa is the chef de cuisine at OKU, a Japanese premium restaurant located at Hotel Indonesia Kempinski Jakarta. OKU's Zen-like ambience and laid-back jazzy vibes make it ideal for business lunches, special-occasion meals, and after-work hangouts.

Guests can also unwind at the world-class Kempinski The Spa, where they can receive a refreshing treatment. The fully equipped gymnasium and fitness center has top international-brand equipment and offers a stunning 360-degree view of Jakarta. There's also a heated outdoor whirlpool, sauna, and steam room.
Hotel Indonesia Kempinski Jakarta is a great option for guests looking for a stay near the city center, since it is located near to Grand Indonesia Shopping Mall, a mixed-use complex with premium facilities that provides a one-stop solution for entertainment and shopping.
The Jakarta MRT station Bundaran Hotel Indonesia is easily accessible and within walking distance to Hotel Indonesia Kempinski Jakarta.
How to get there from airport
While traveling to the Semanggi district via the inner-city ring road (toll road), you can sit back and relax. And before you know it, you'll be exiting and seeing the Bundaran HI/Welcome Statue monument, which is named after the national-heritage-declared Hotel Indonesia and is now maintained by Kempinski.
Alternatively, you could save time by taking the Soekarno–Hatta Airport Railink Services (ARS) or Skytrain to and from the airport. From BNI City station (formerly known as Sudirman Baru station) to Soekarno-Hatta International Airport Station, the journey takes around 46 minutes. BNI City station is 5 minutes distant by car.
Best time to visit Jakarta
Jakarta has a tropical climate and may be visited at any time of year, though floods can occur during the rainy season. The dry season, which runs from May to September, is the greatest time to visit Jakarta because temperatures are in the low 30°C (86°F) and humidity levels begin to reduce.
Book your stay
To receive special offers visit Hotel Indonesia Kempinski Jakarta special offers page.
Photos of Hotel Indonesia Kempinski Jakarta
Select photos of Kempinski Jakarta during my stay are available further below.
Executive Grand Deluxe Room, Hotel Indonesia Kempinski Jakarta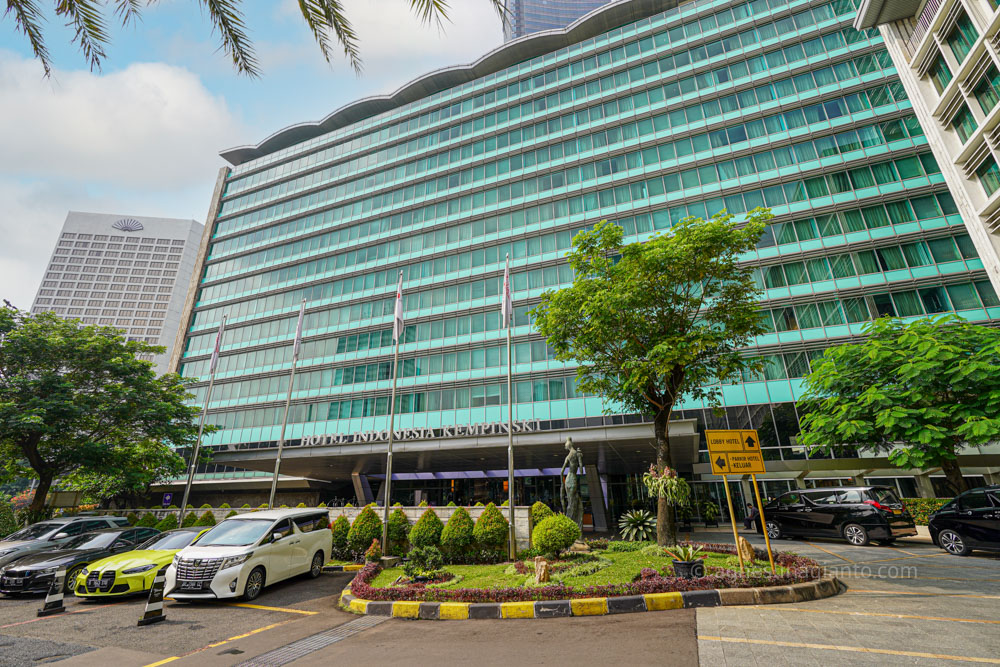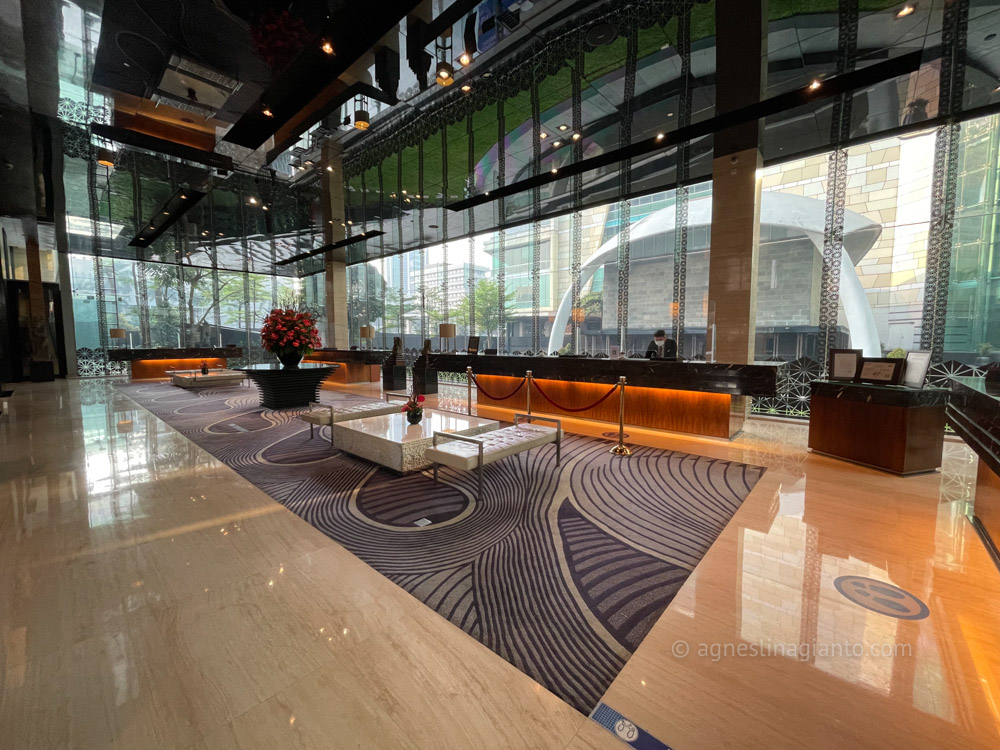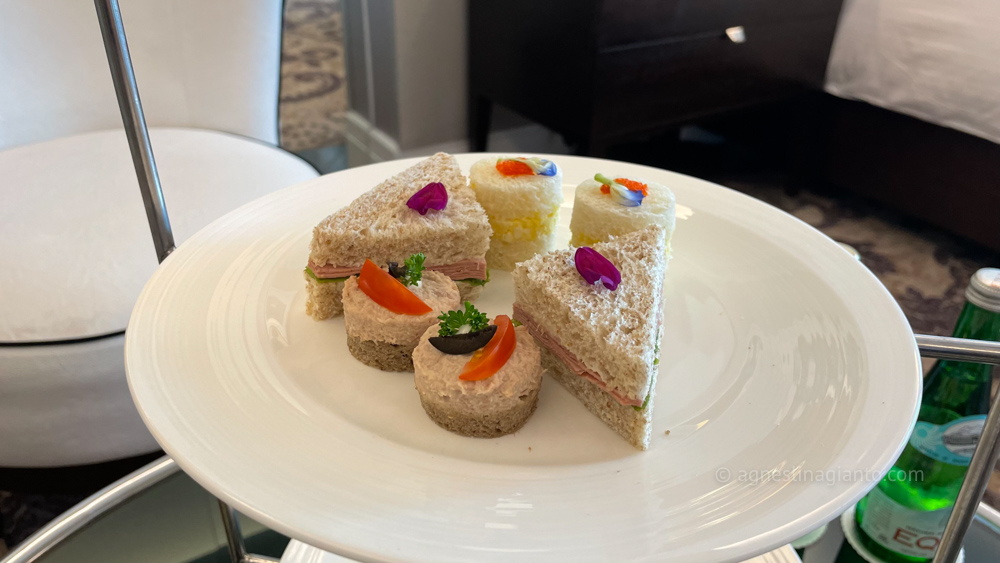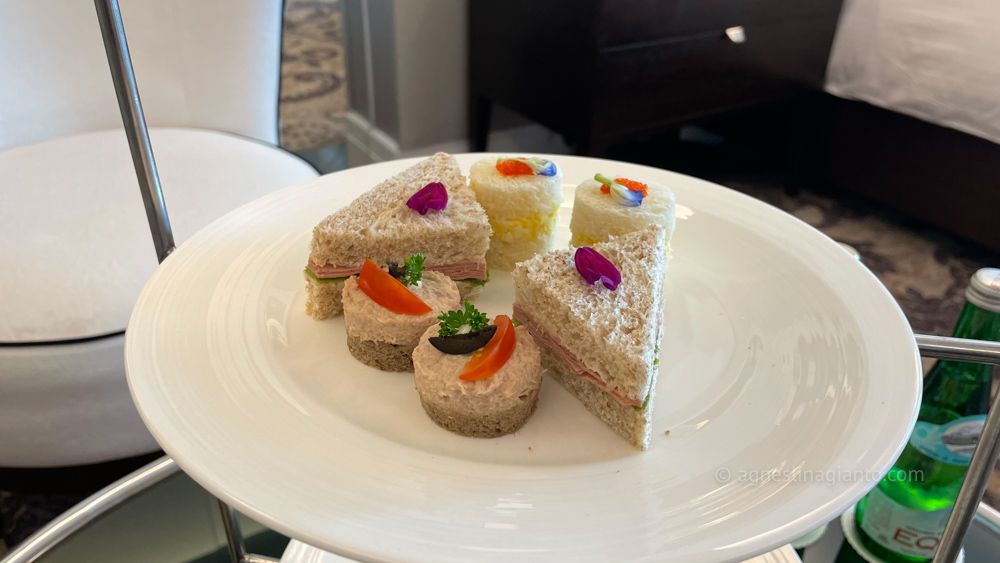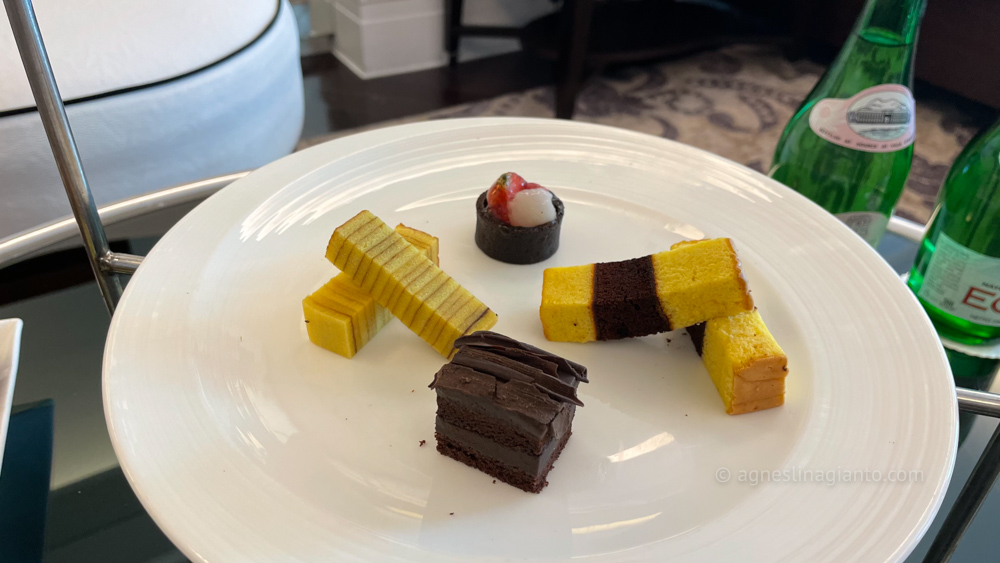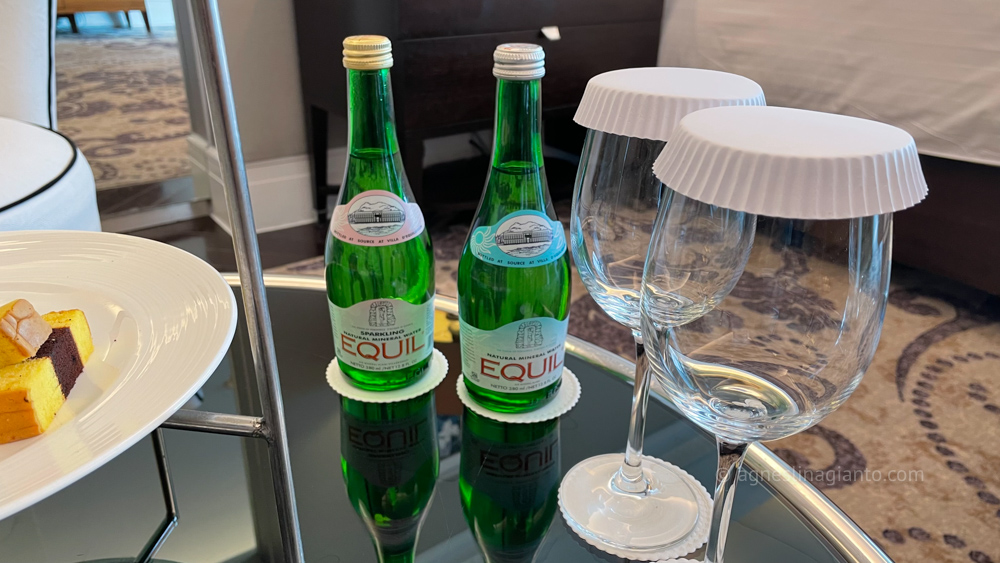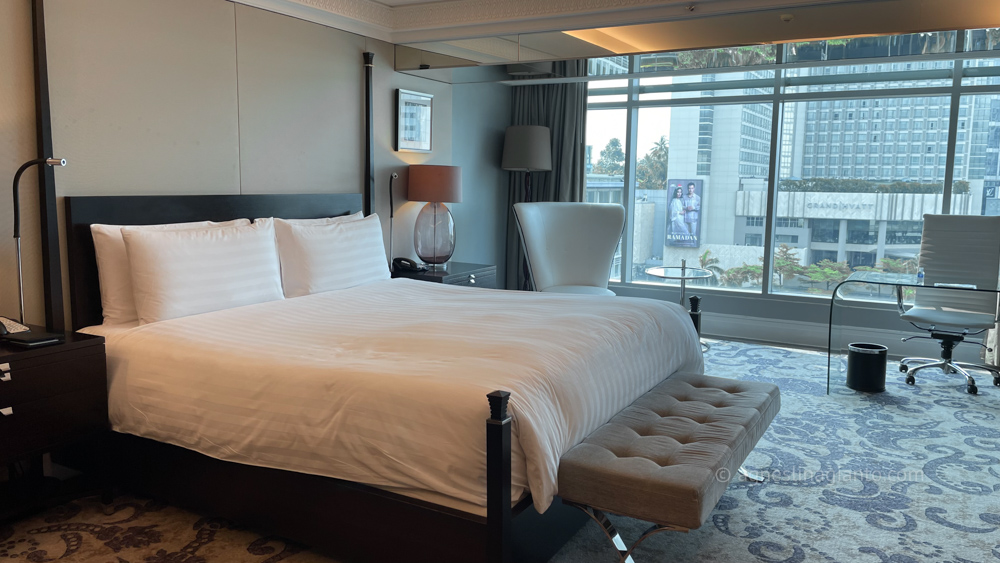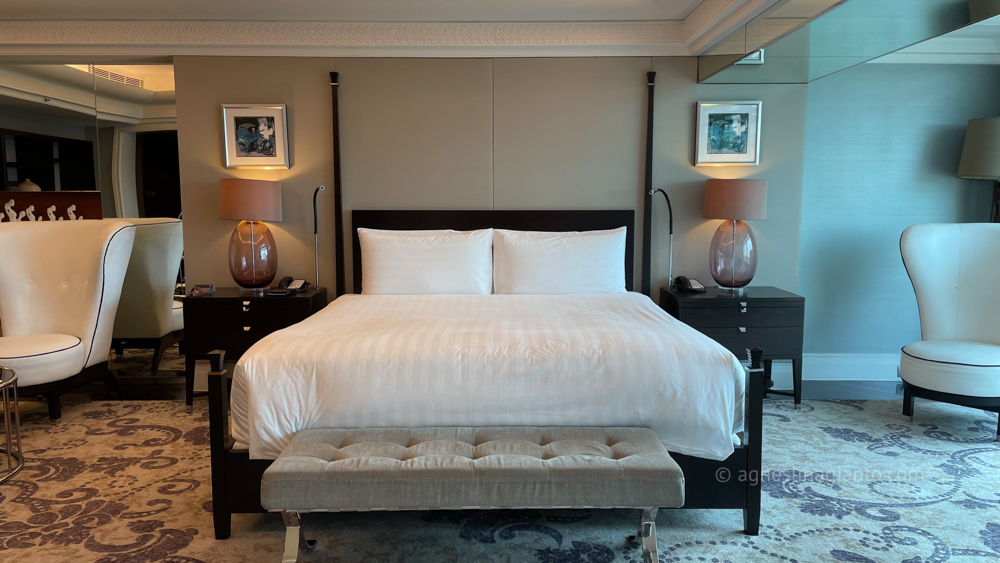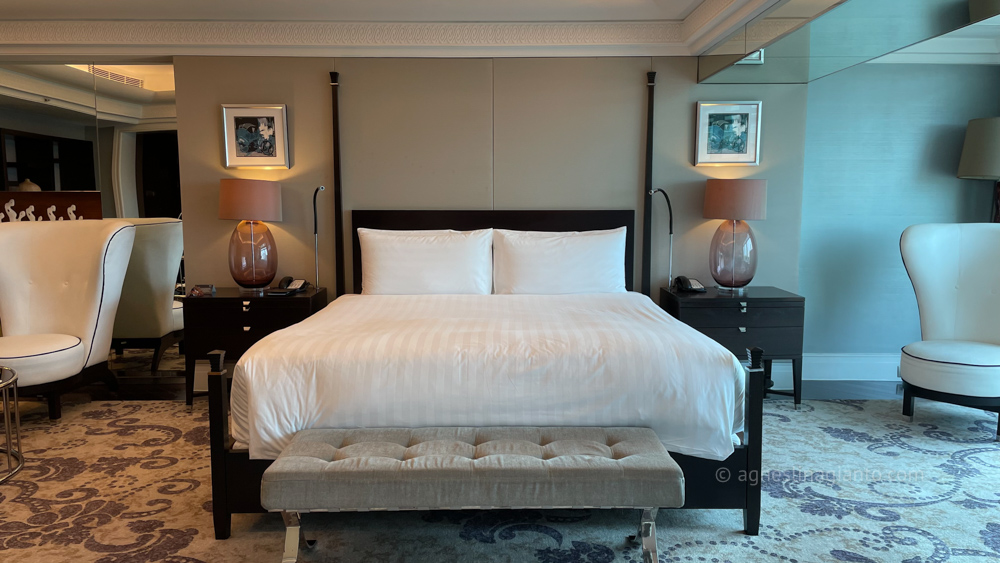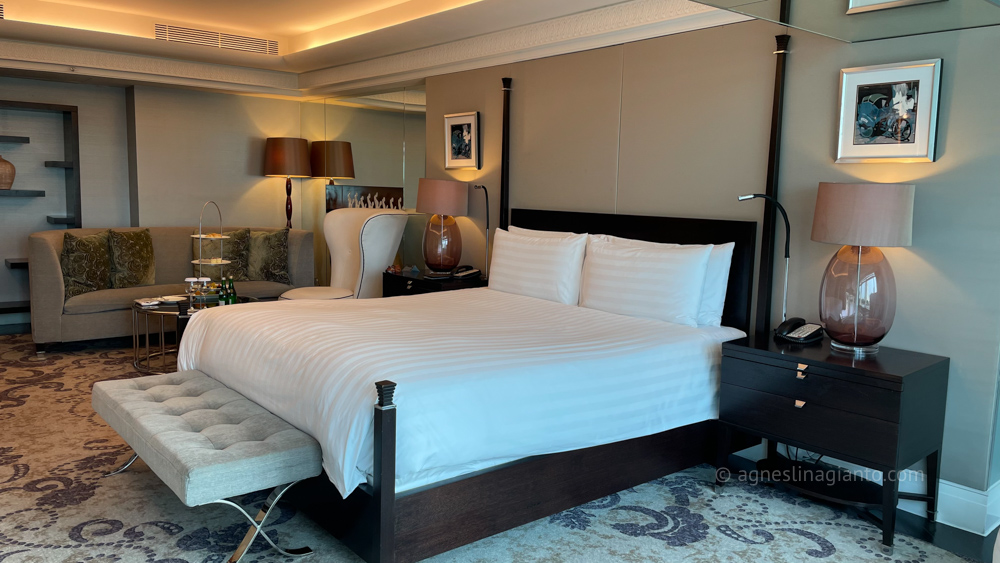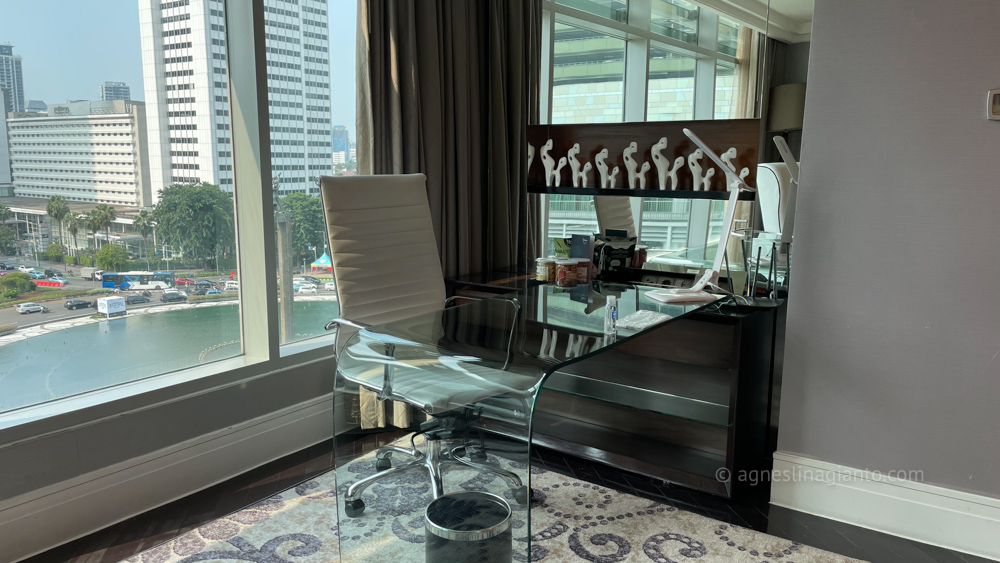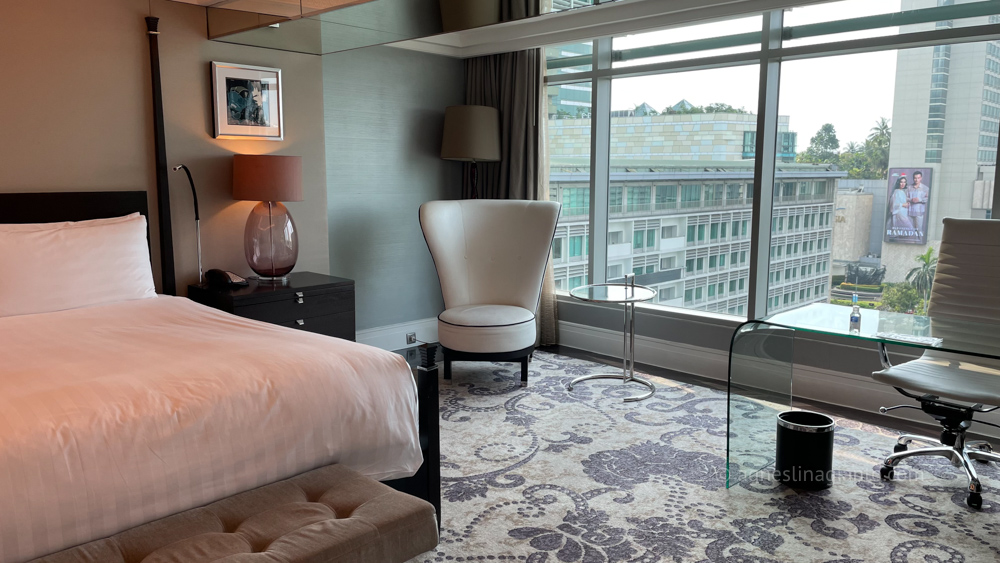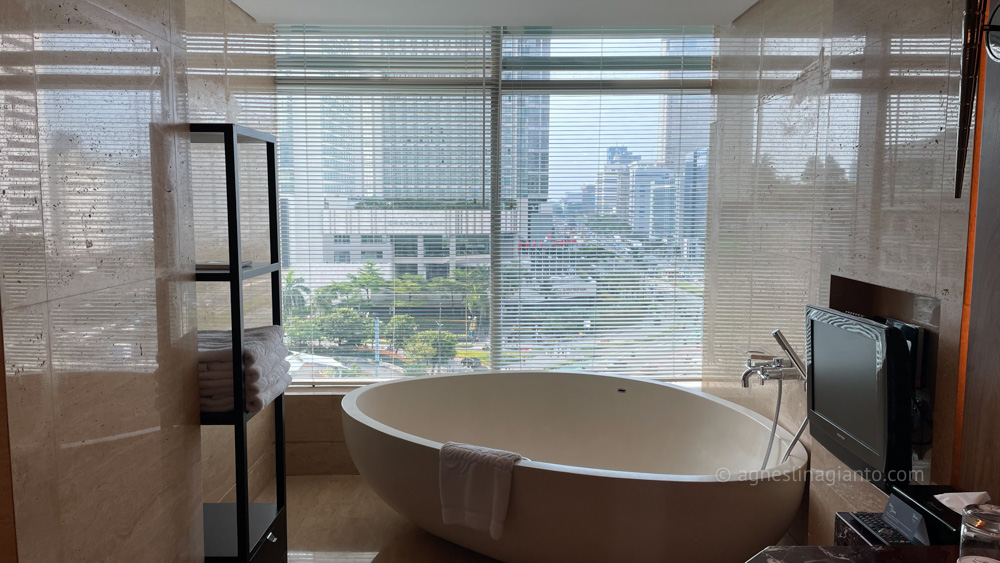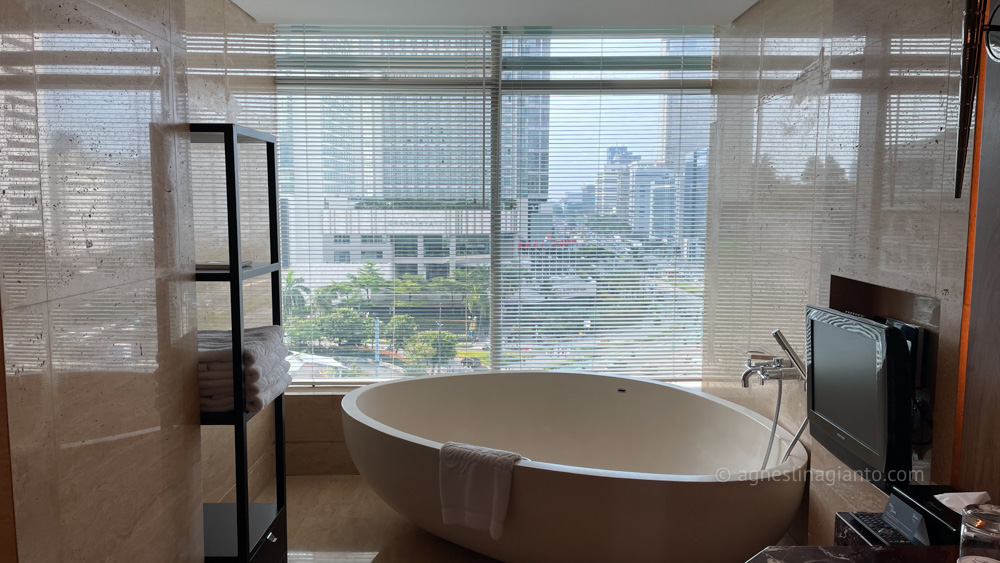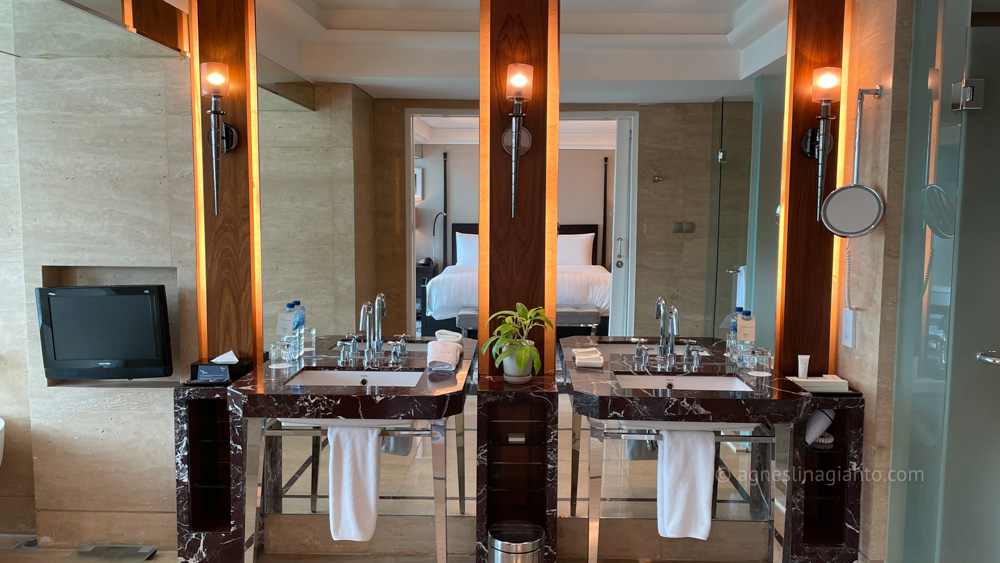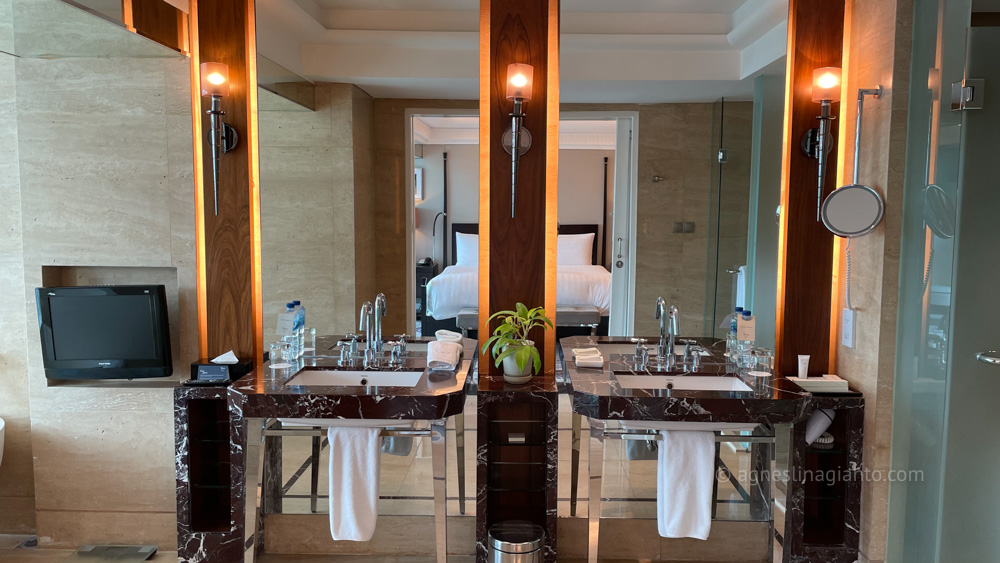 OKU Japanese Restaurant, Hotel Indonesia Kempinski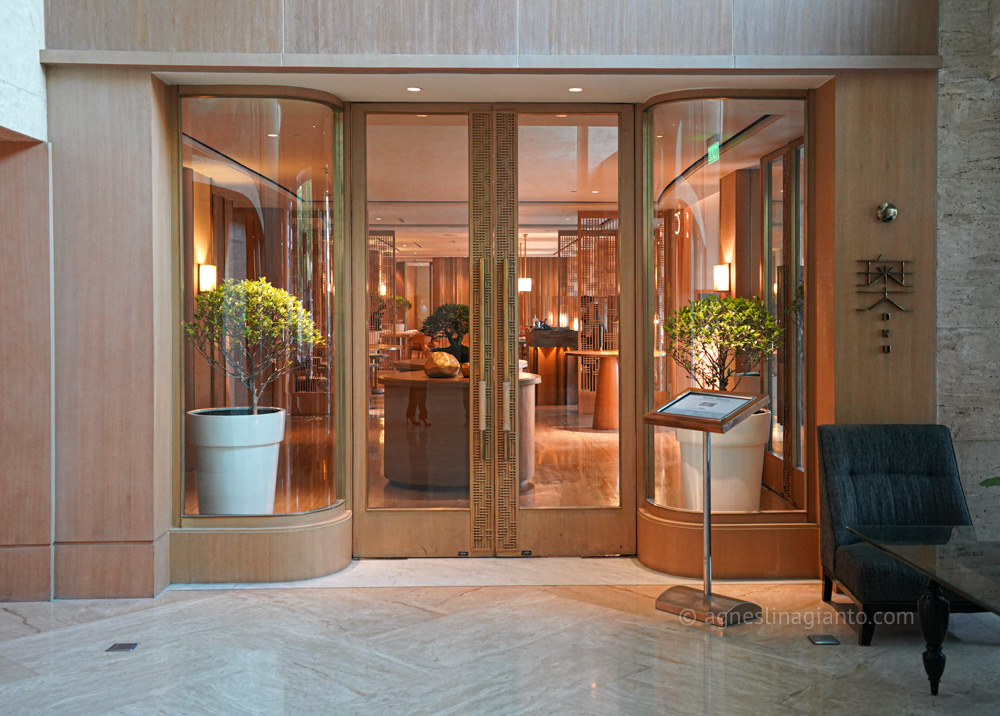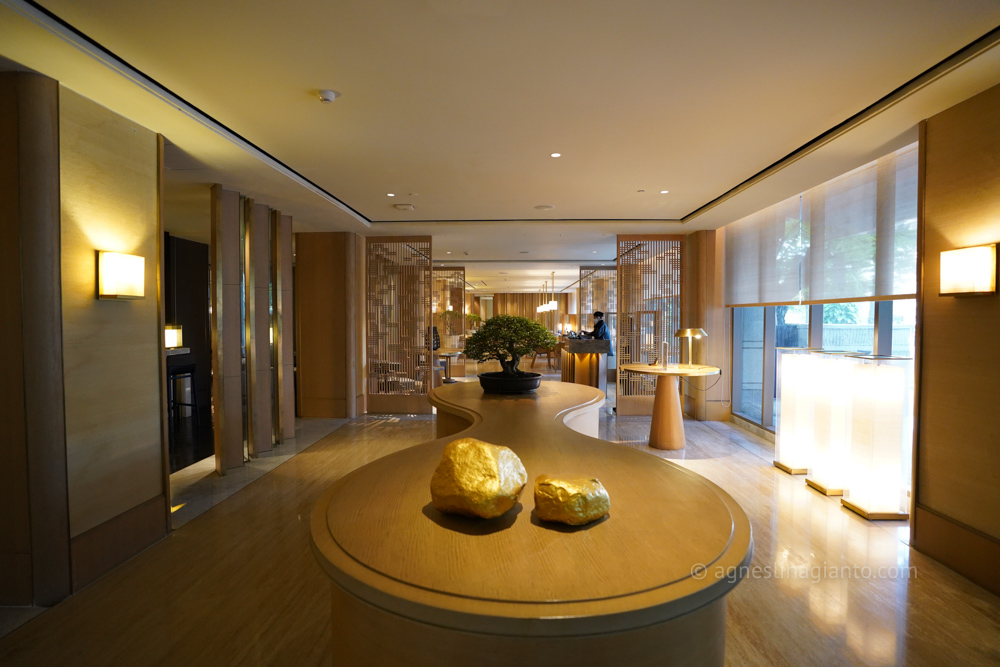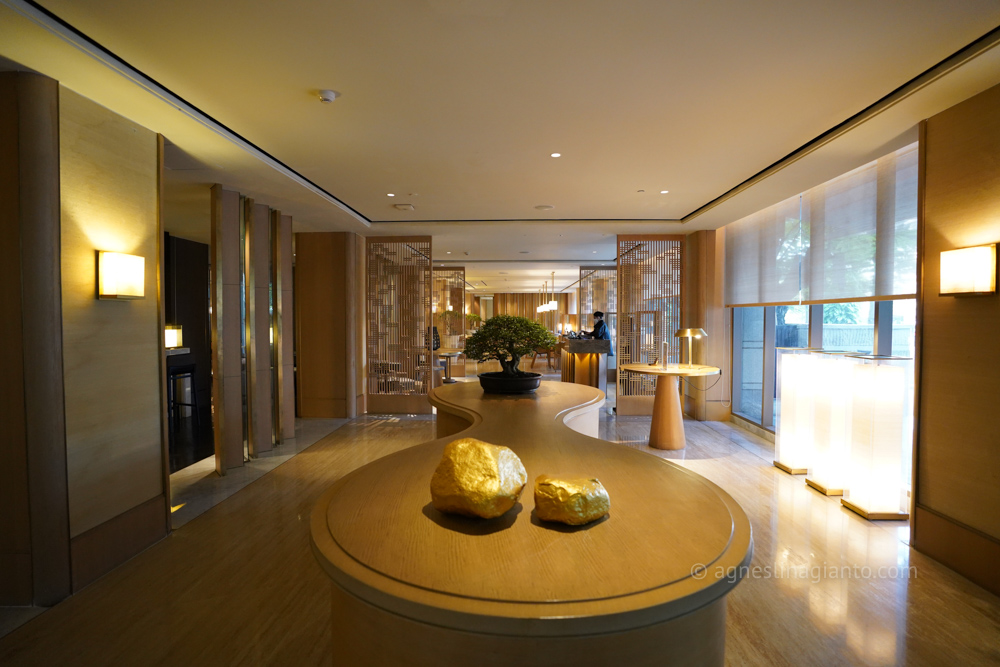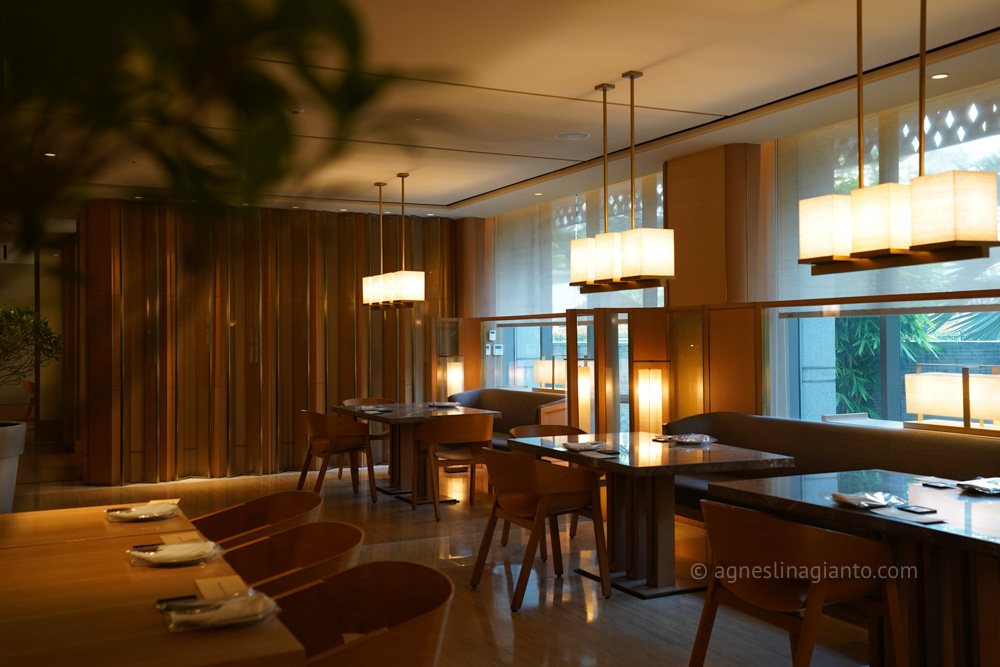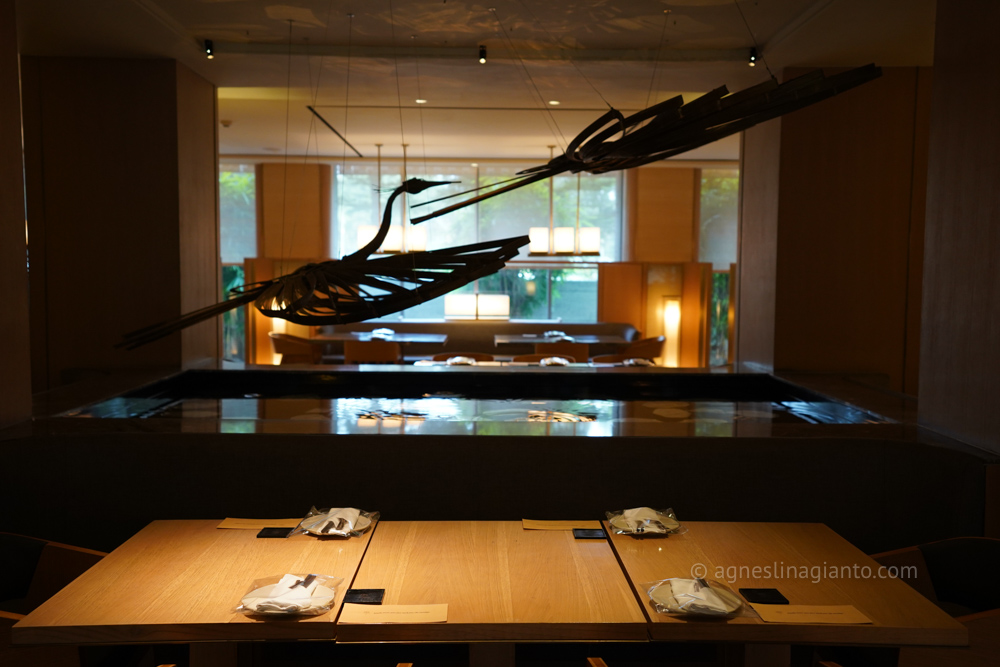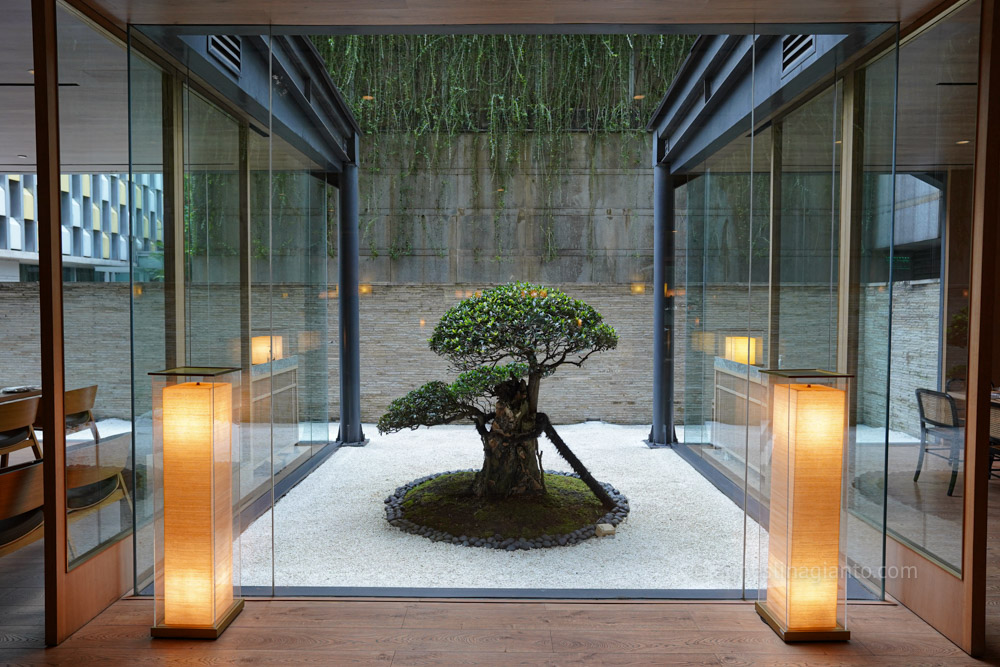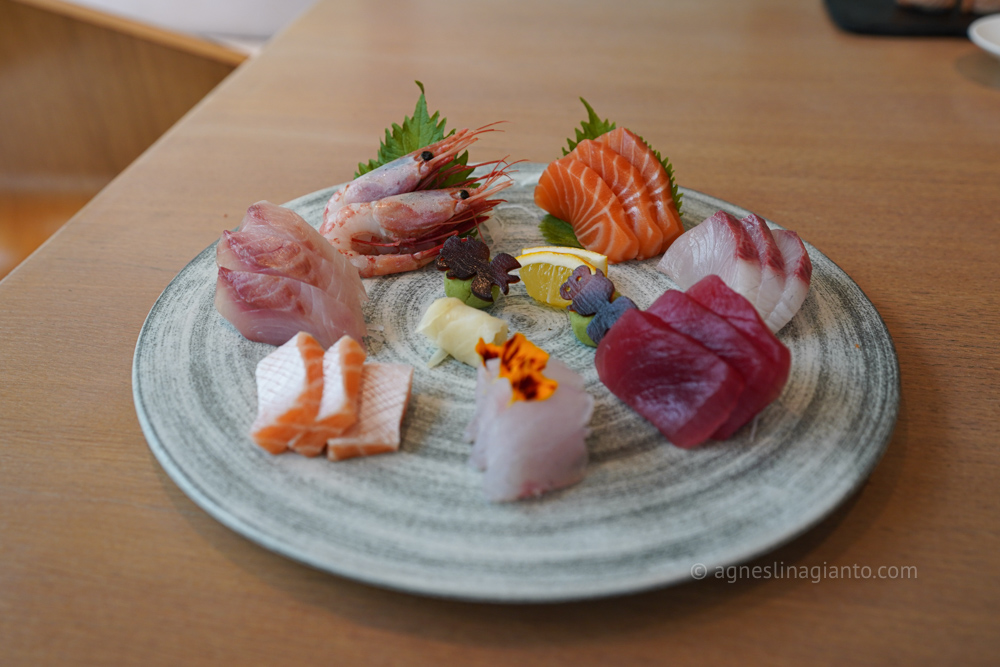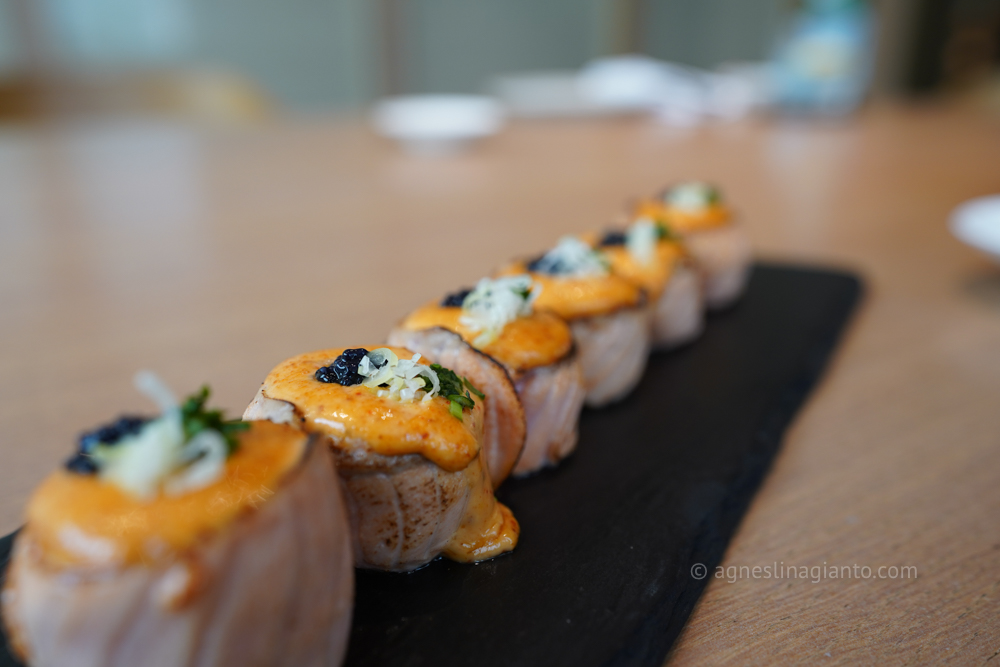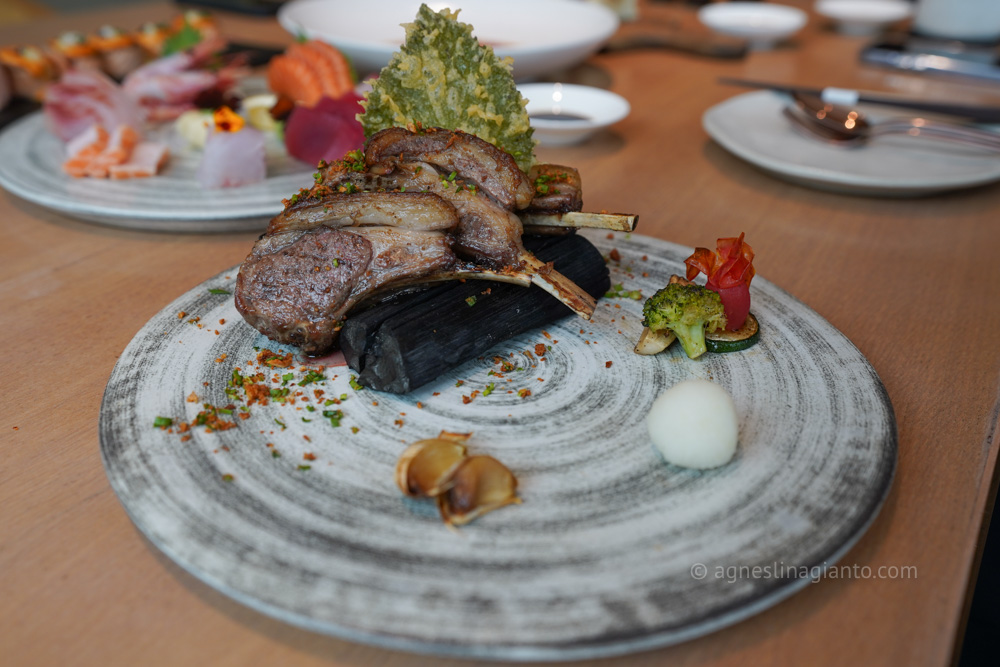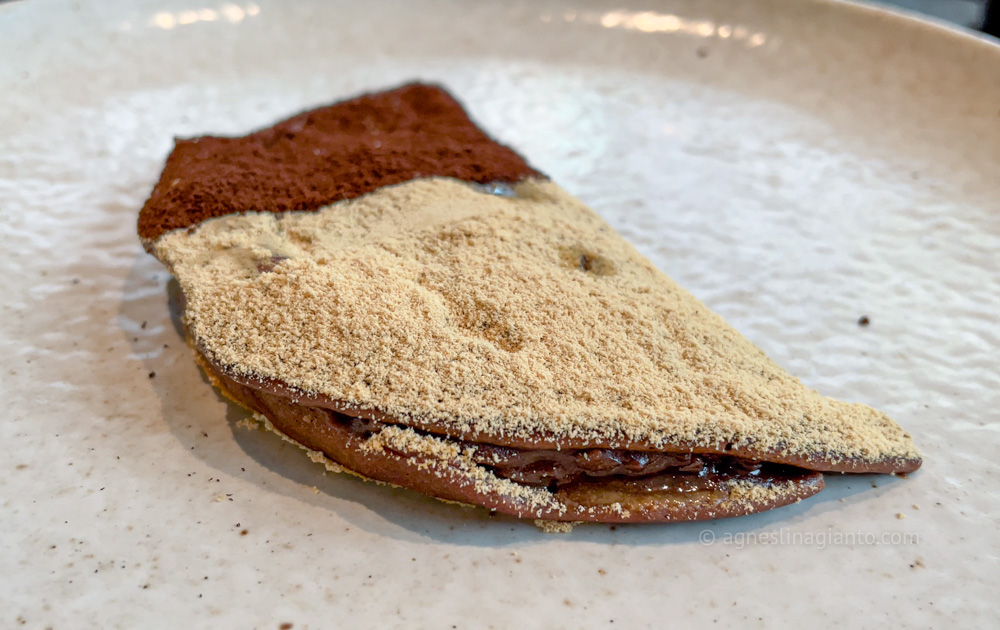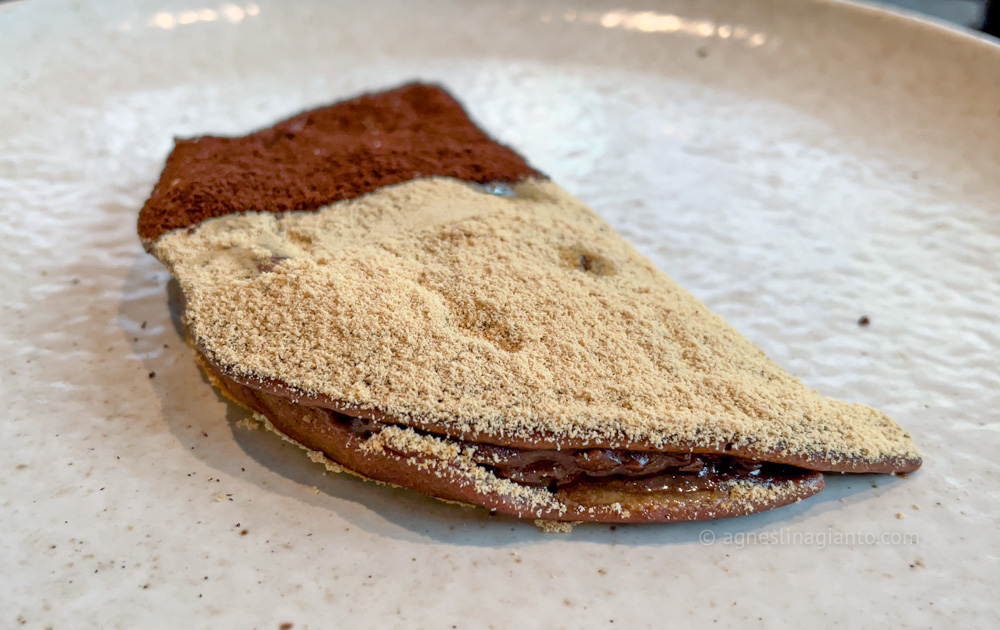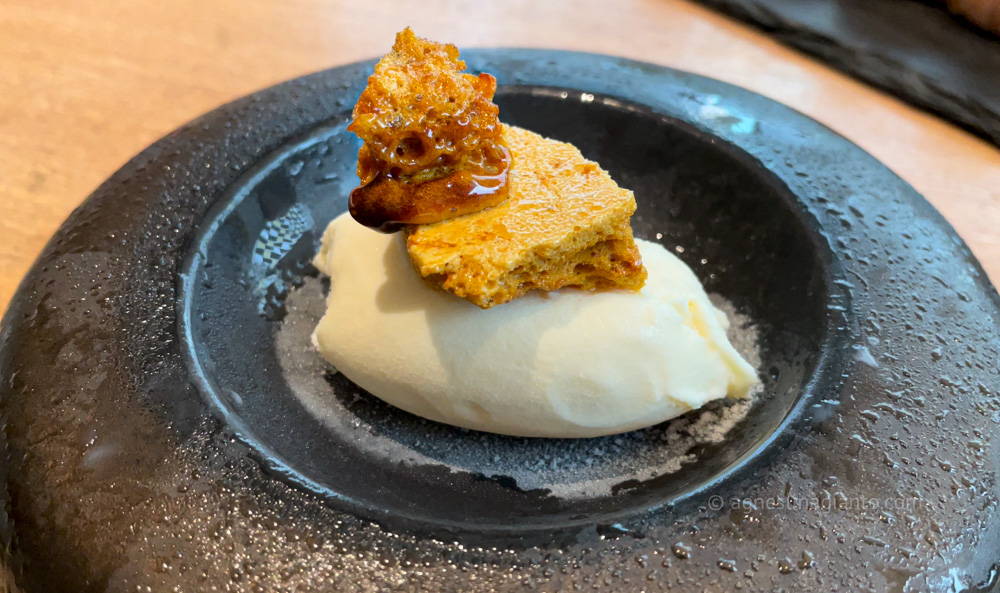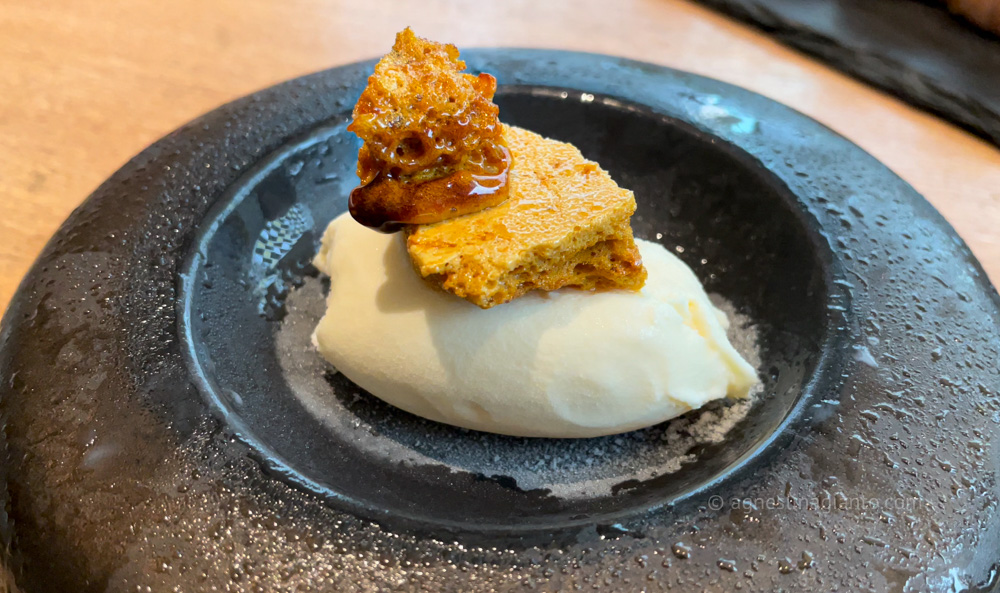 Ganesha Executive Club Lounge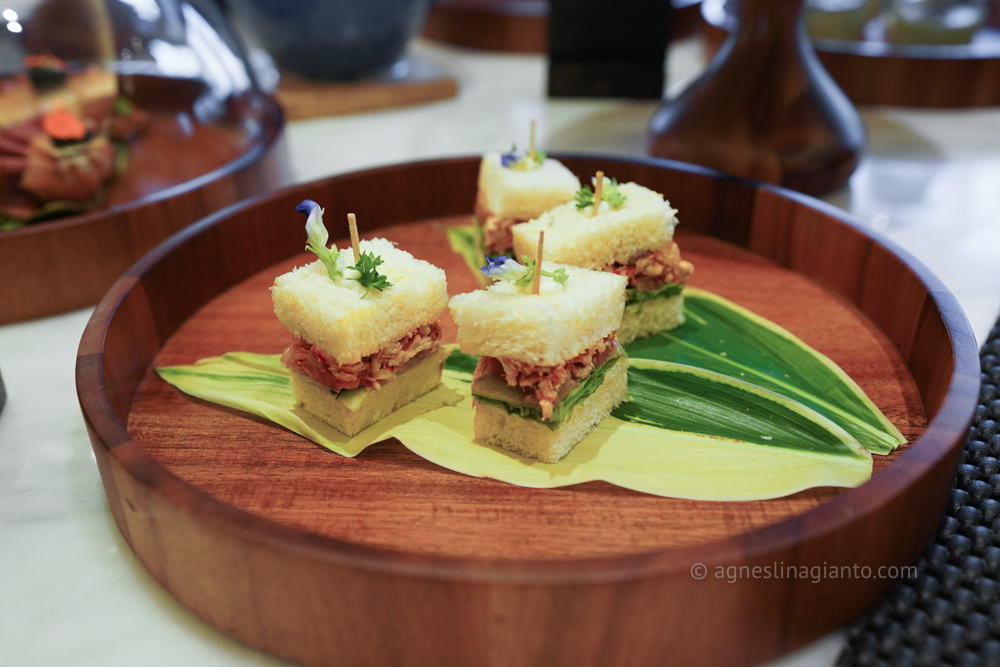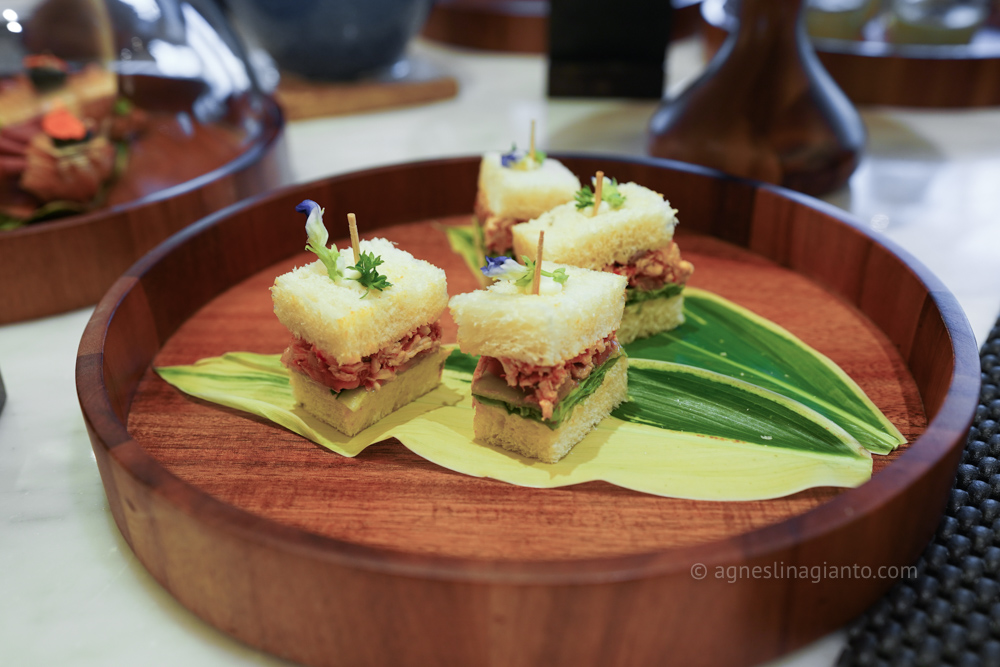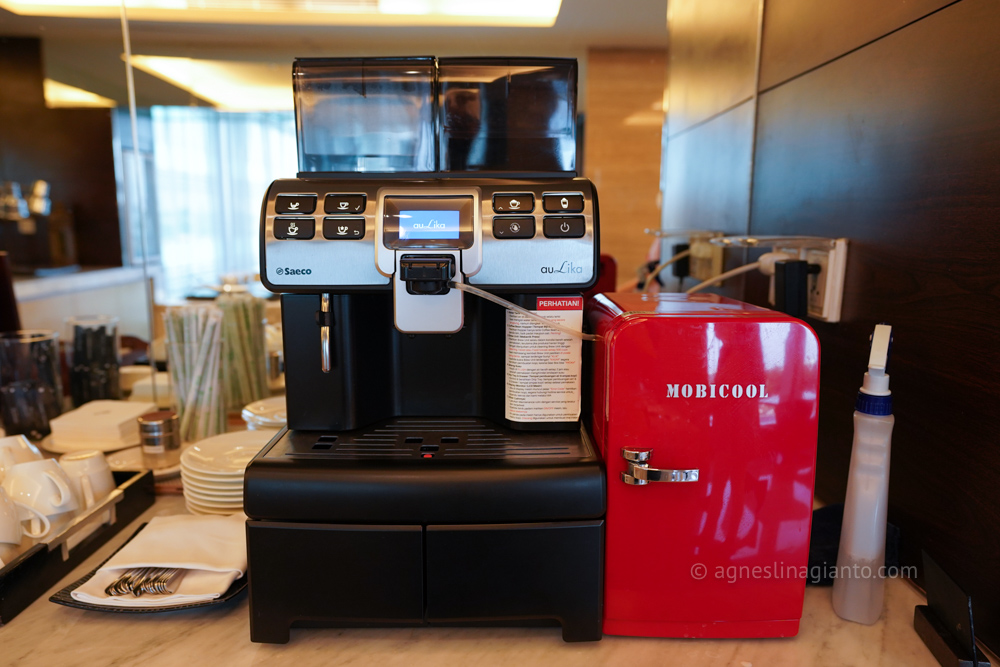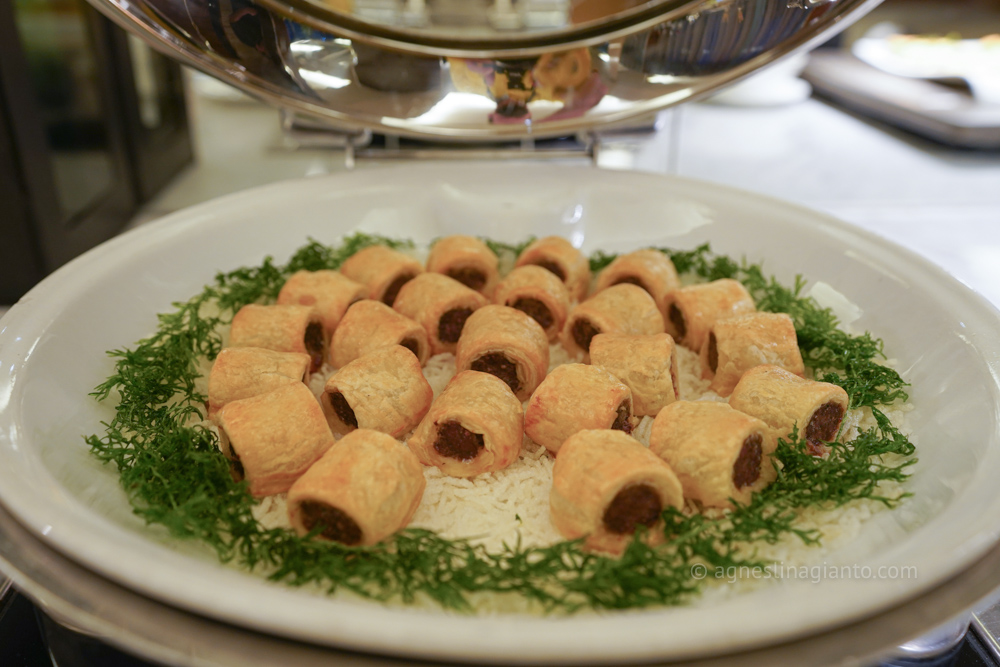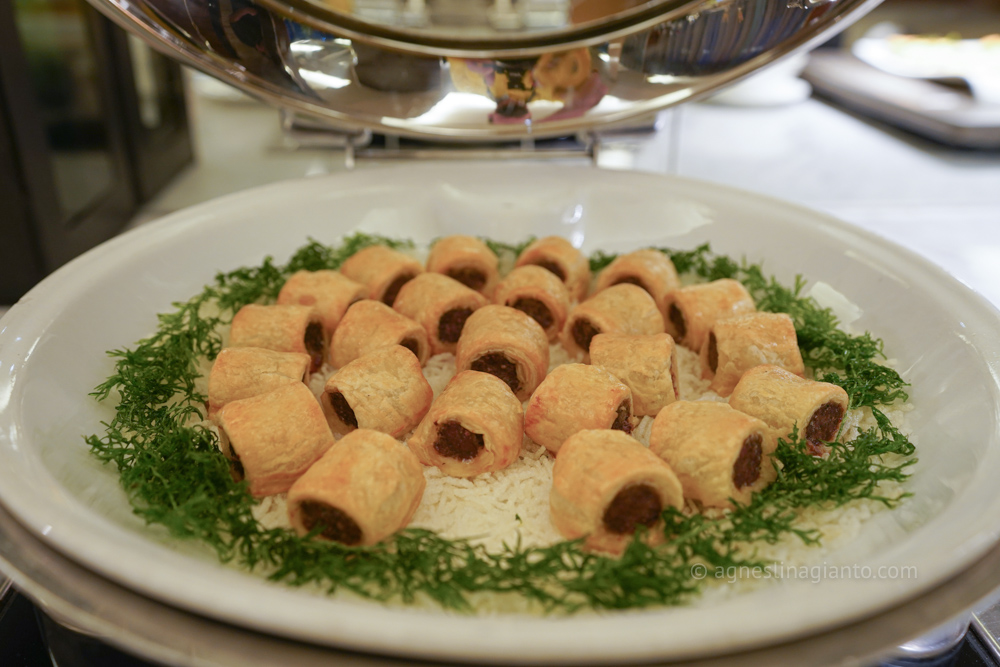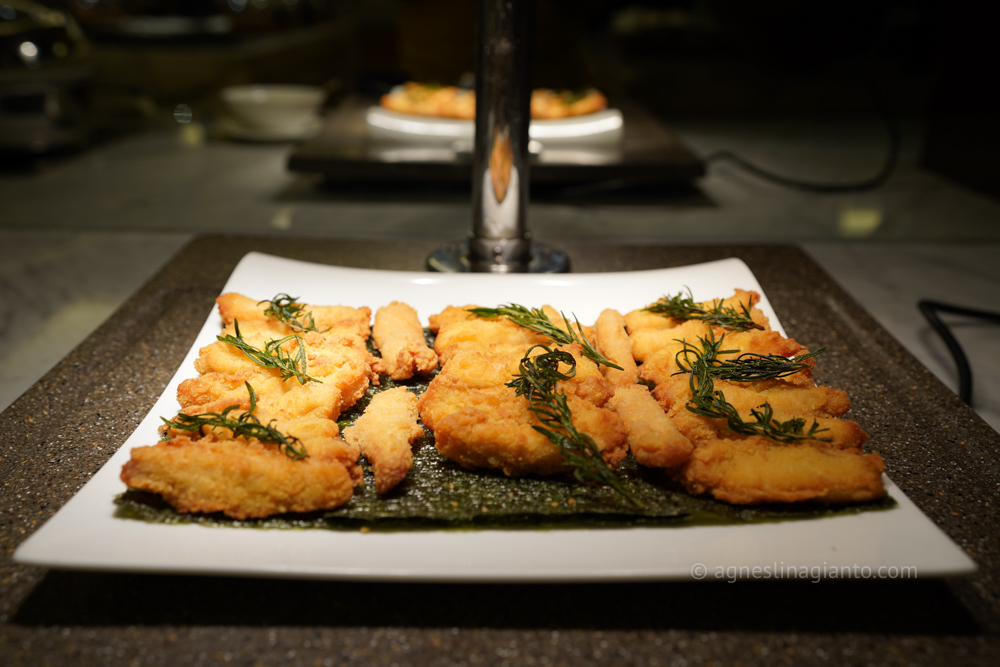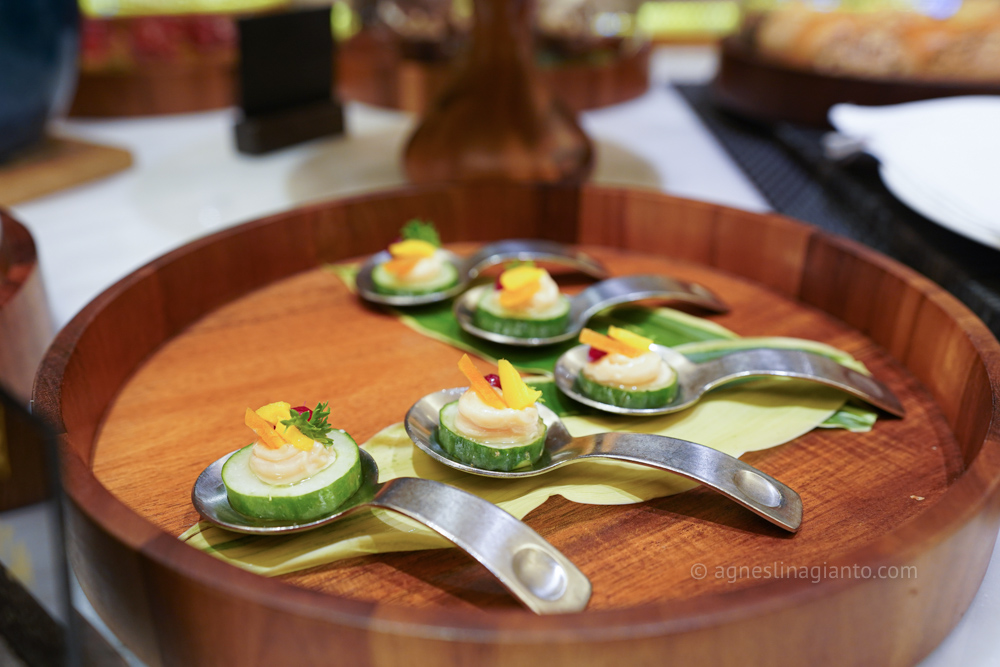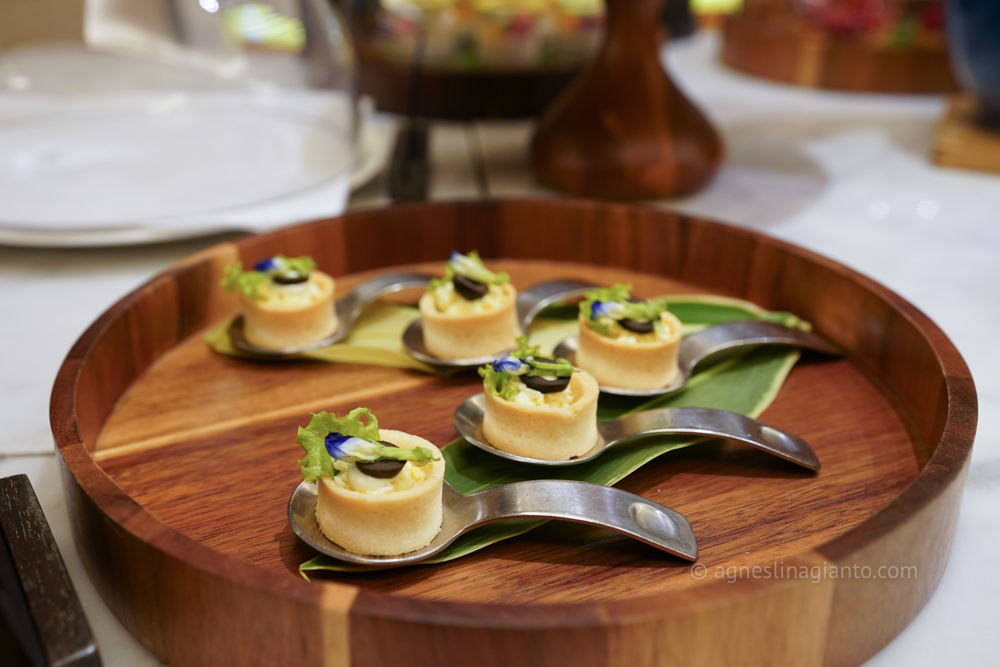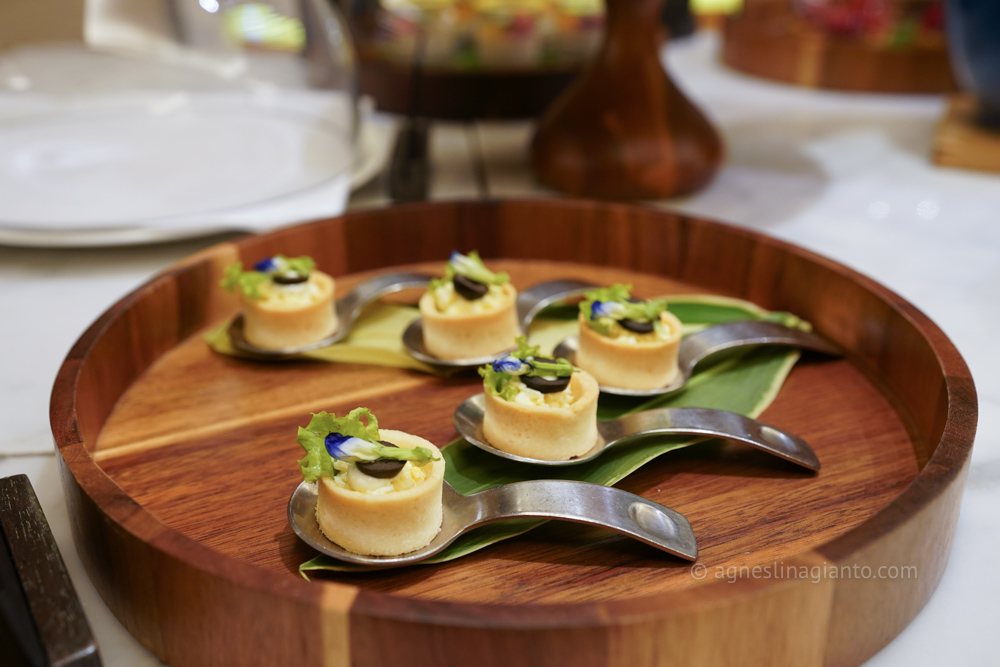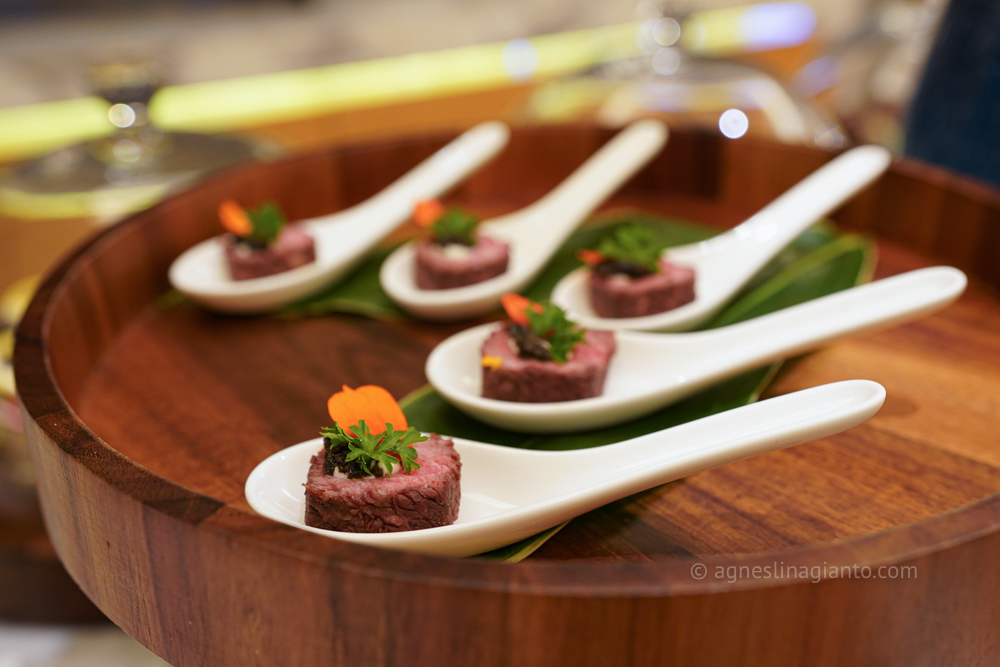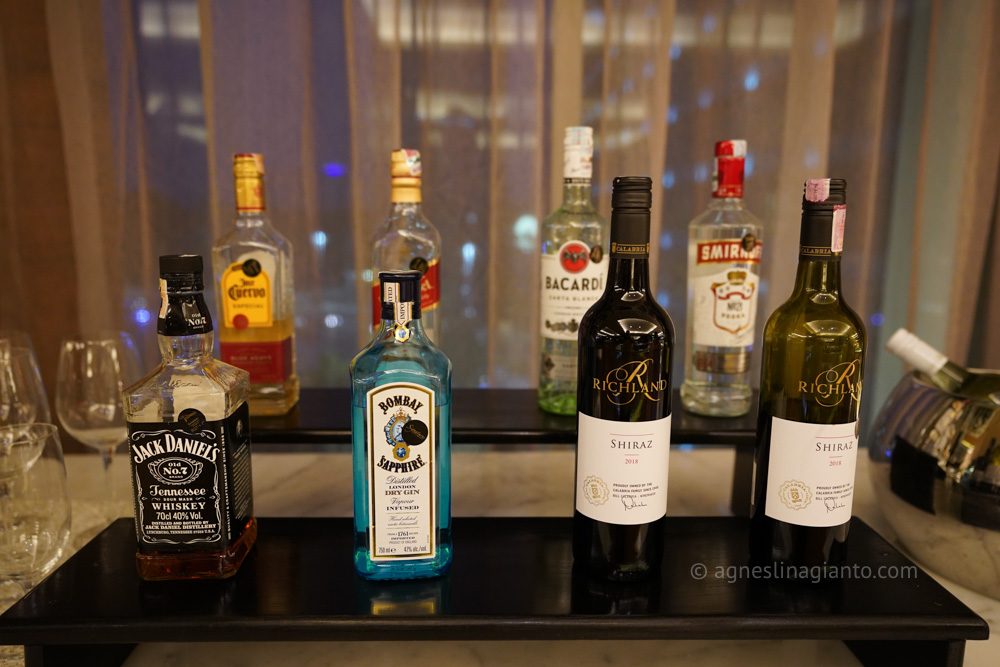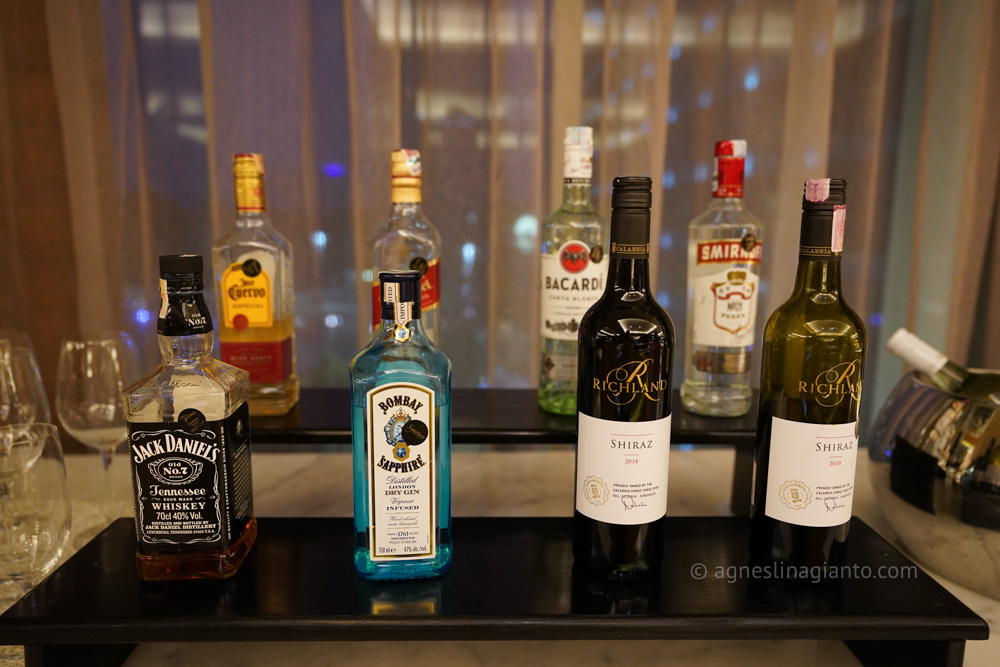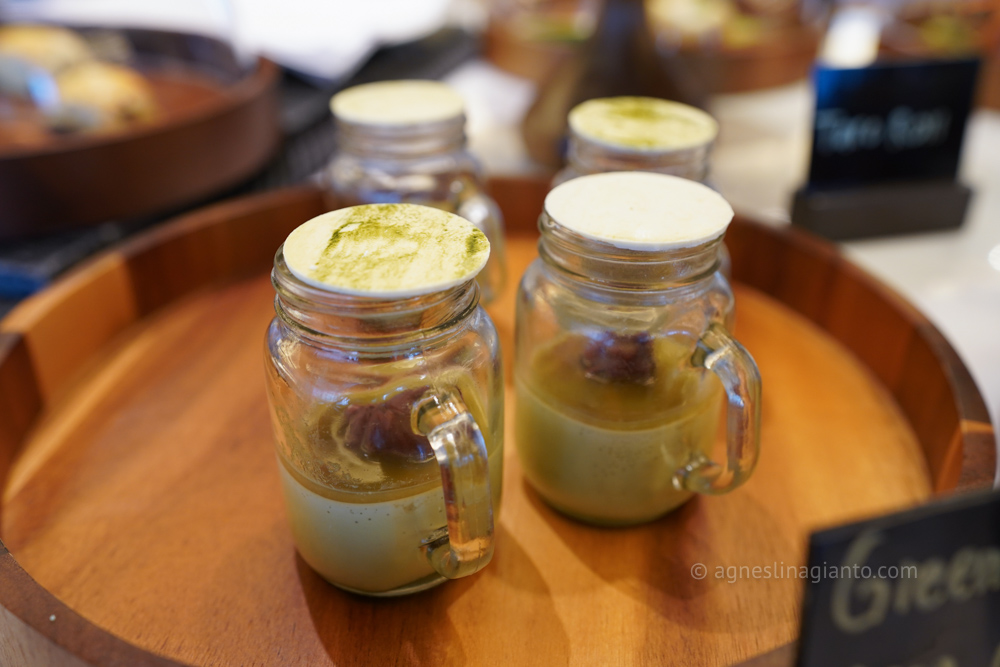 Breakfast at Signatures Restaurant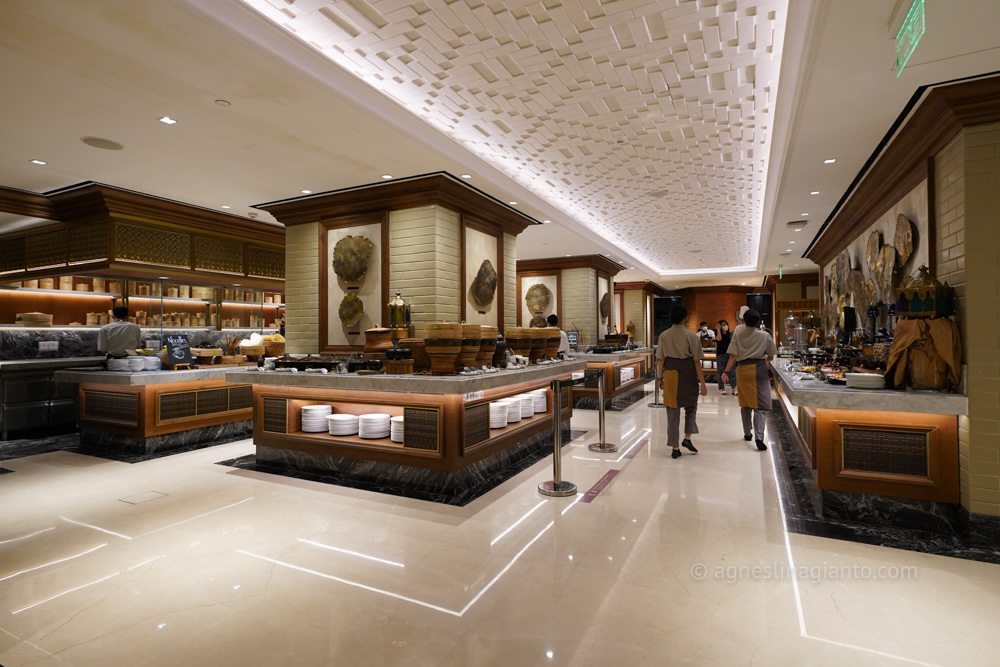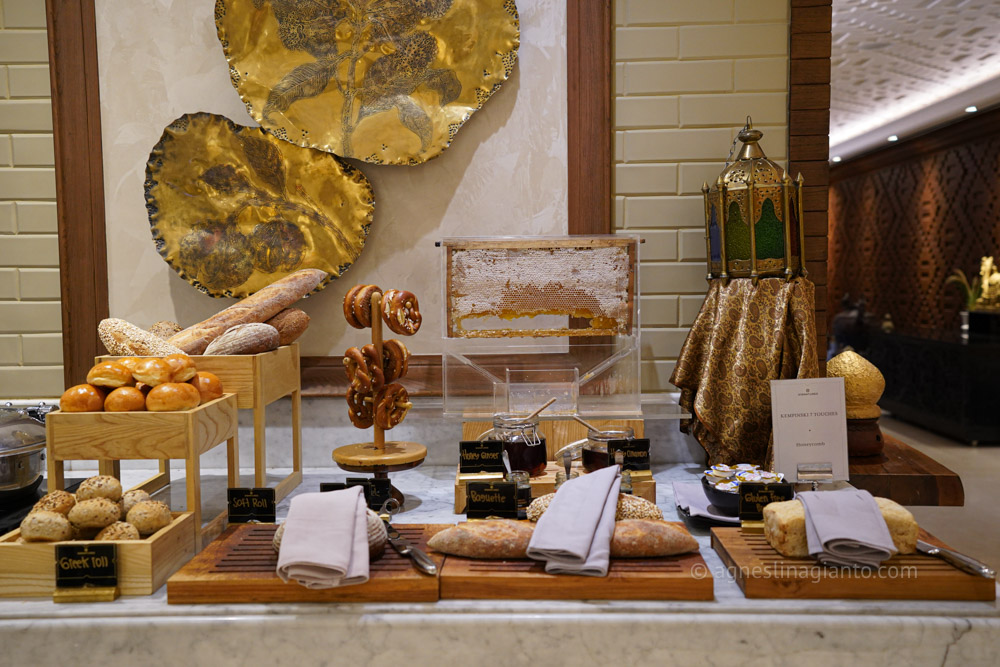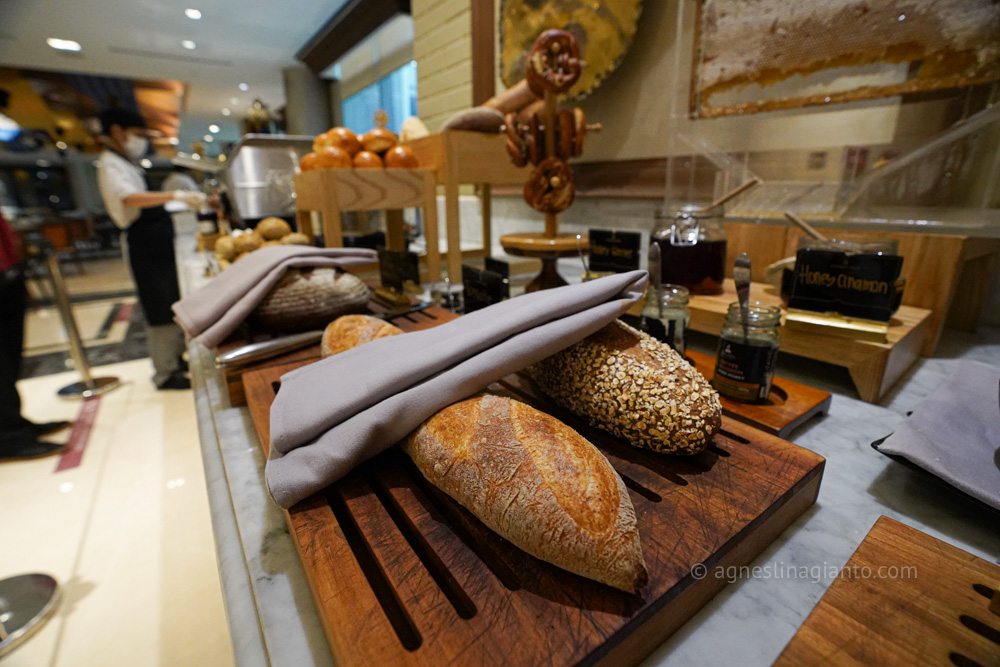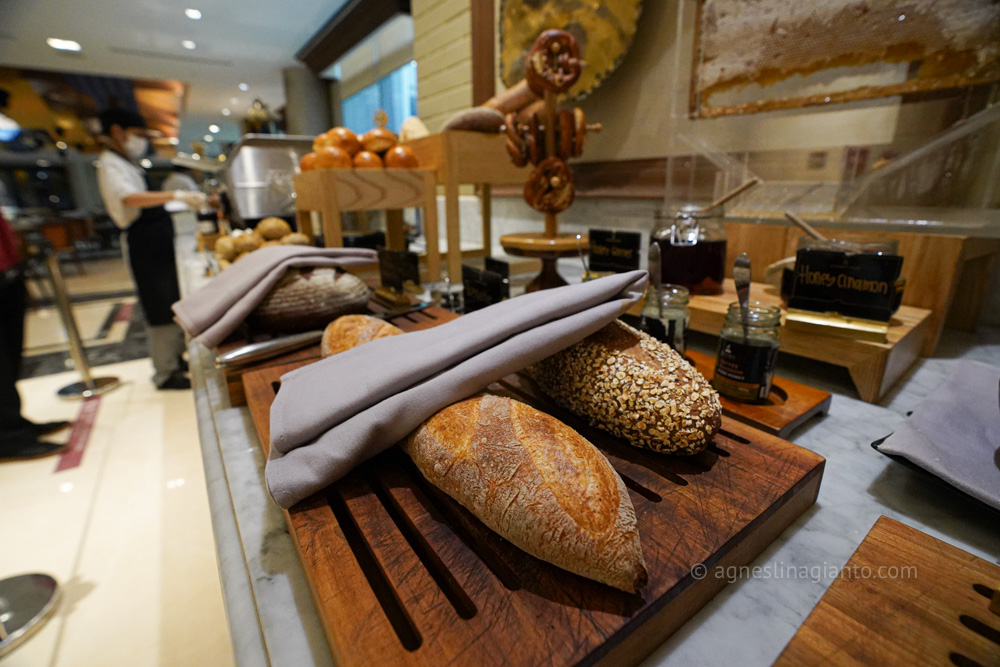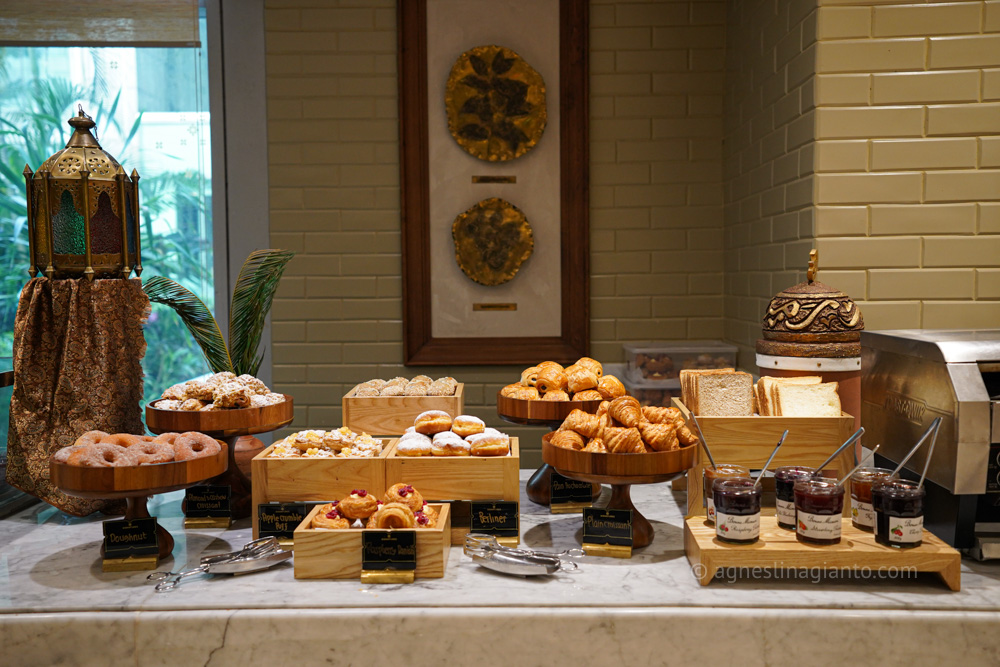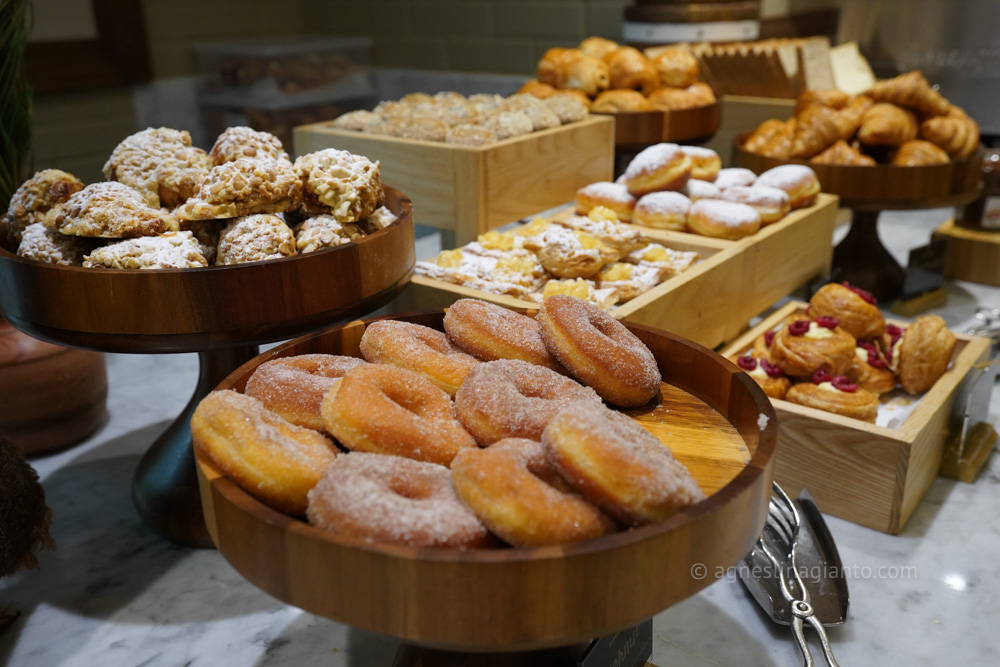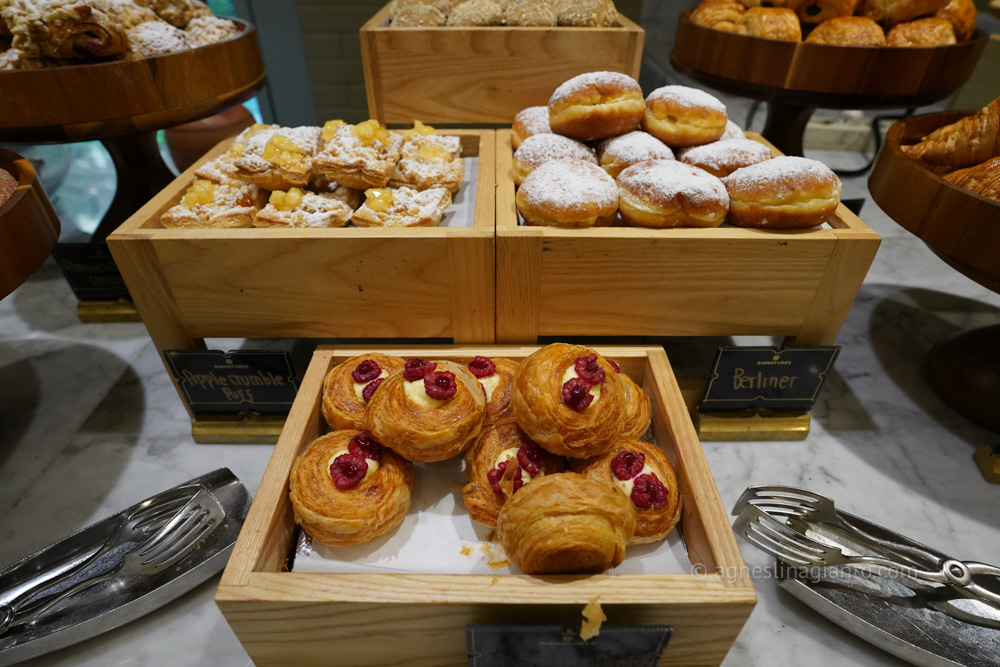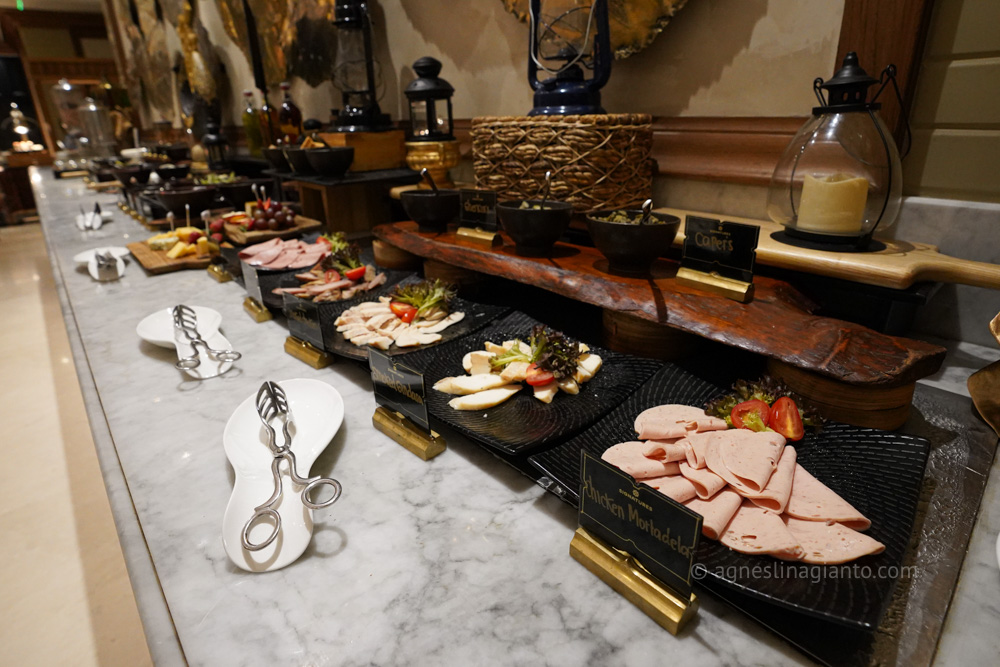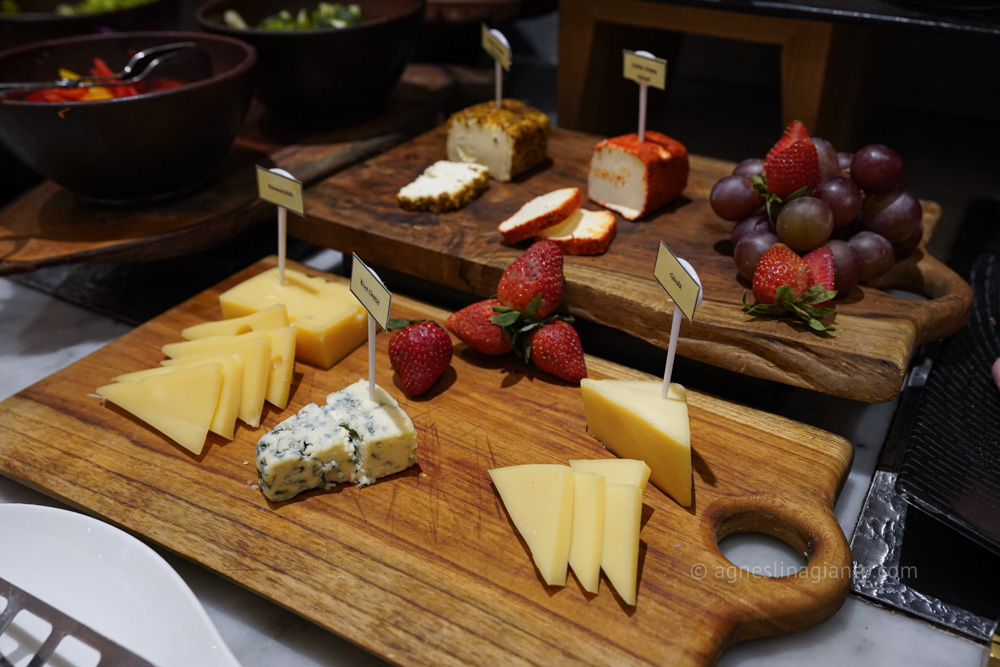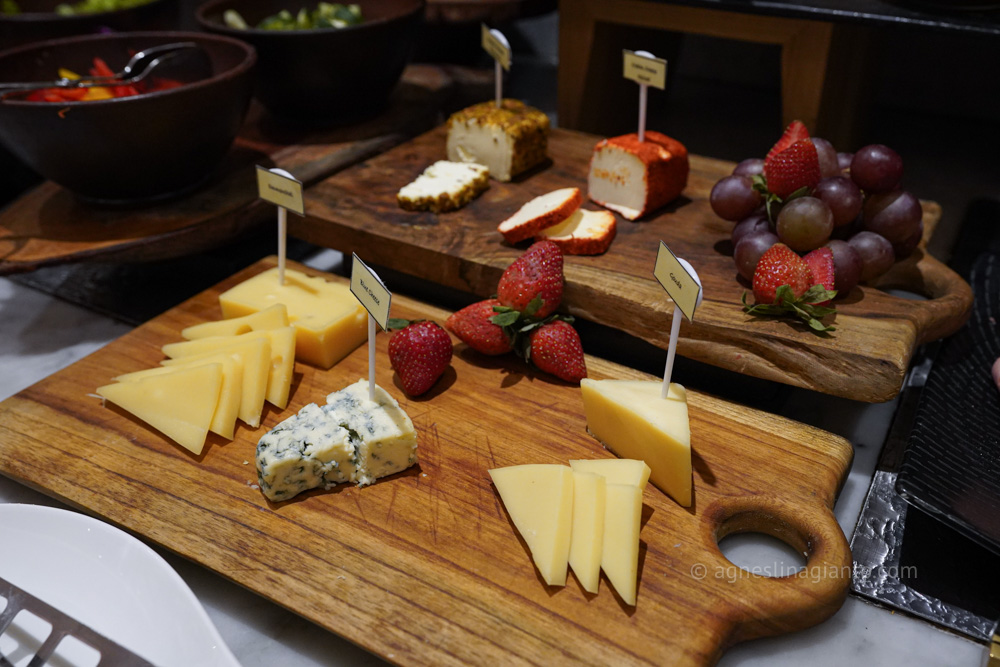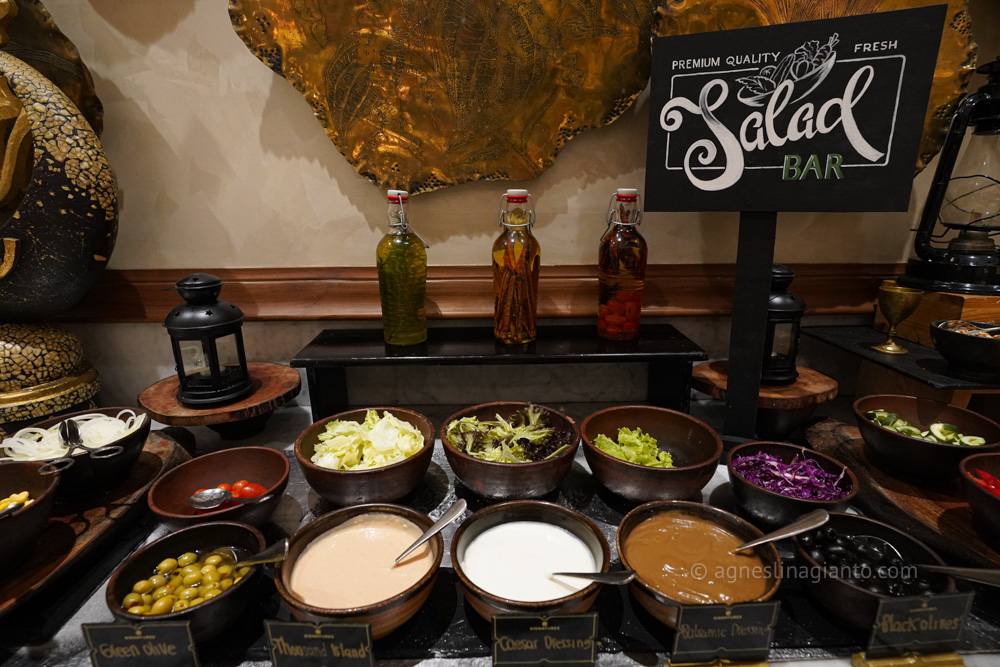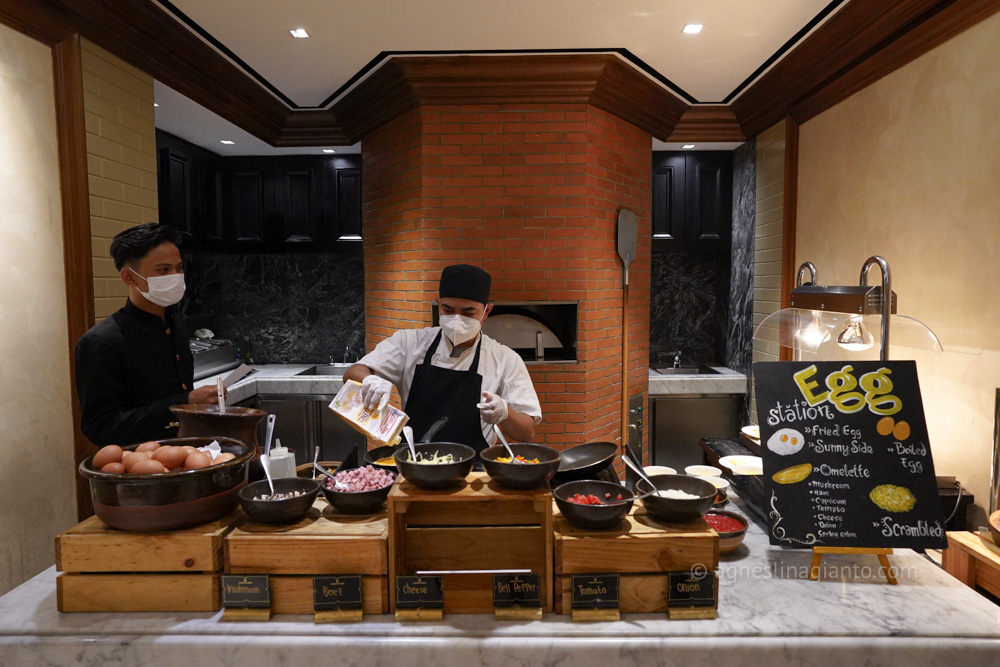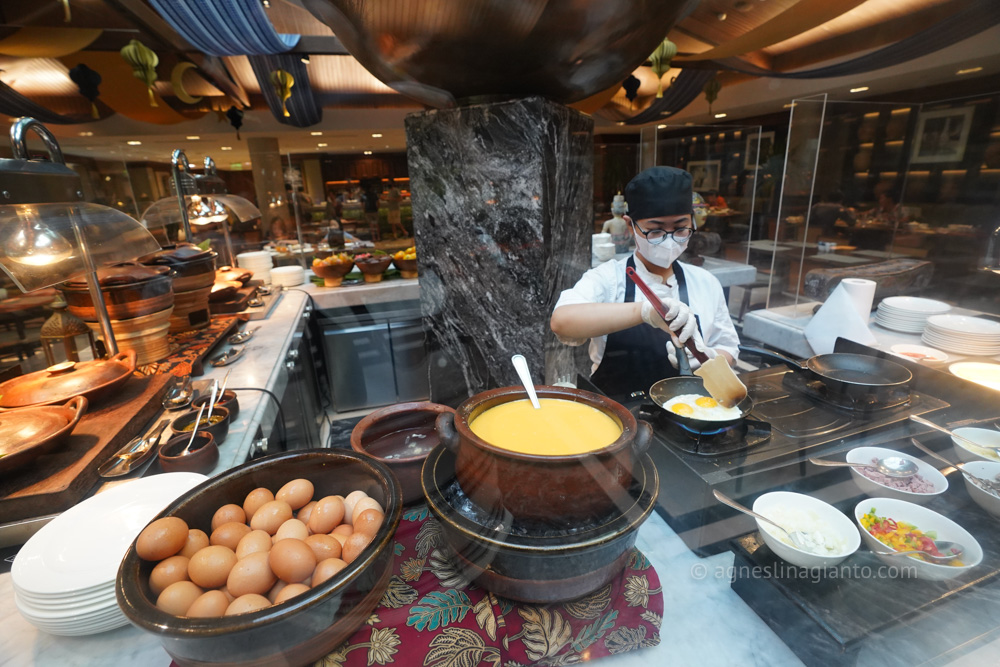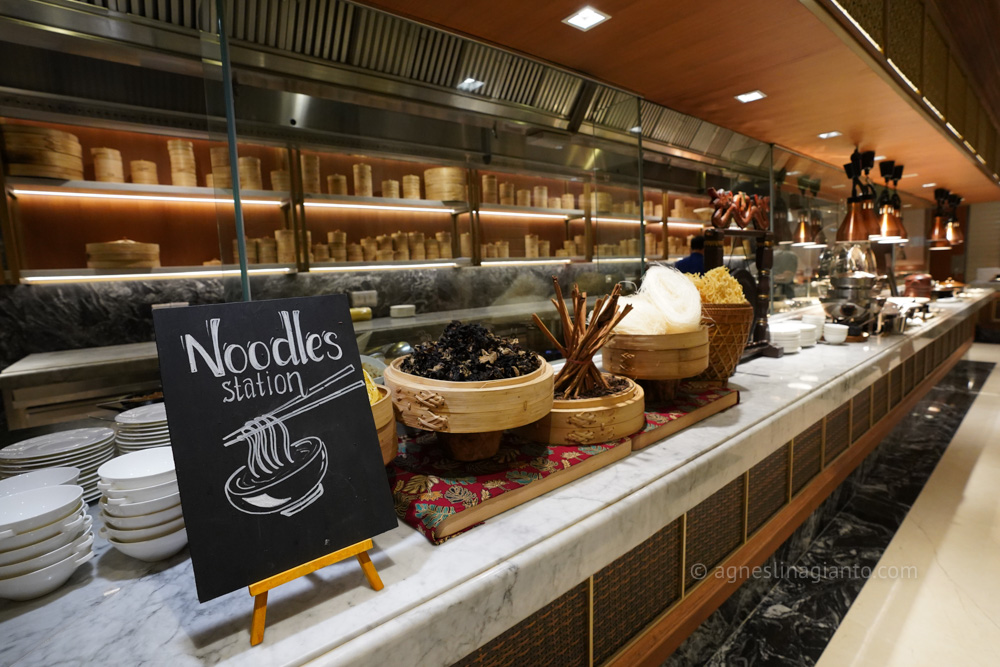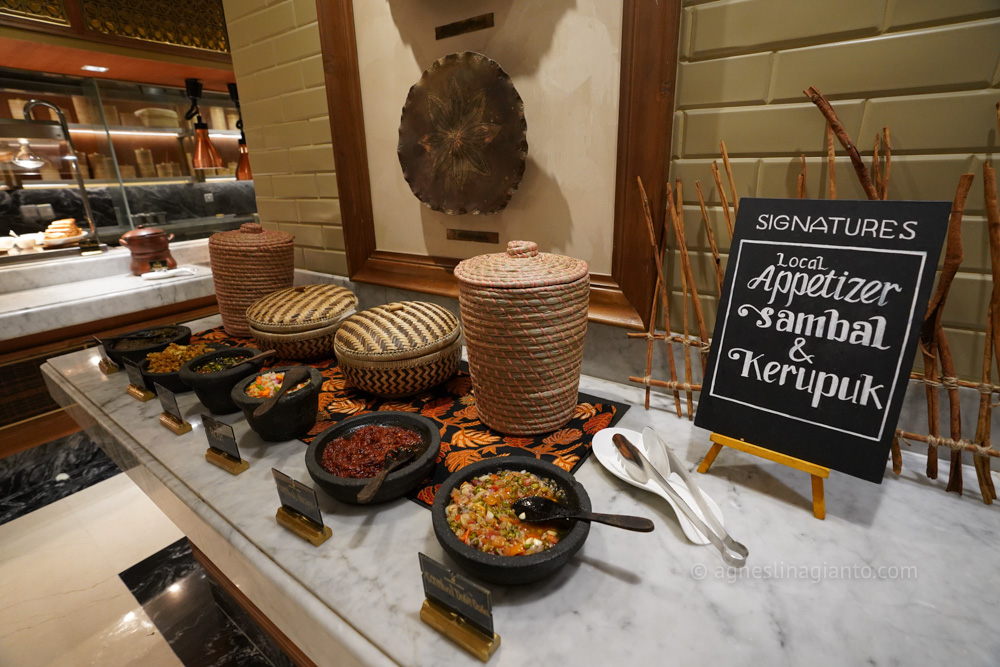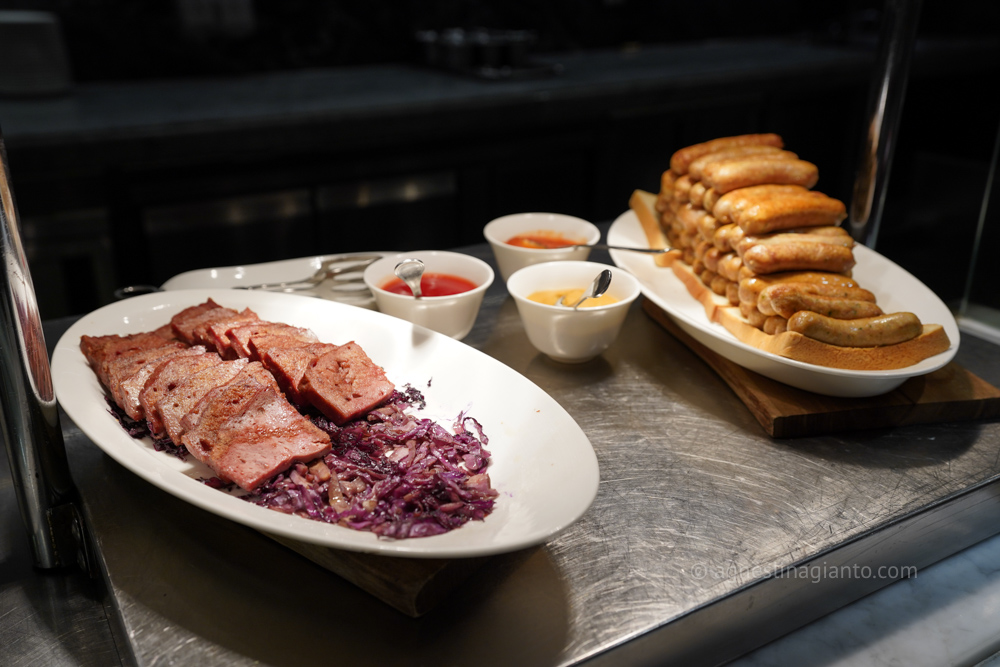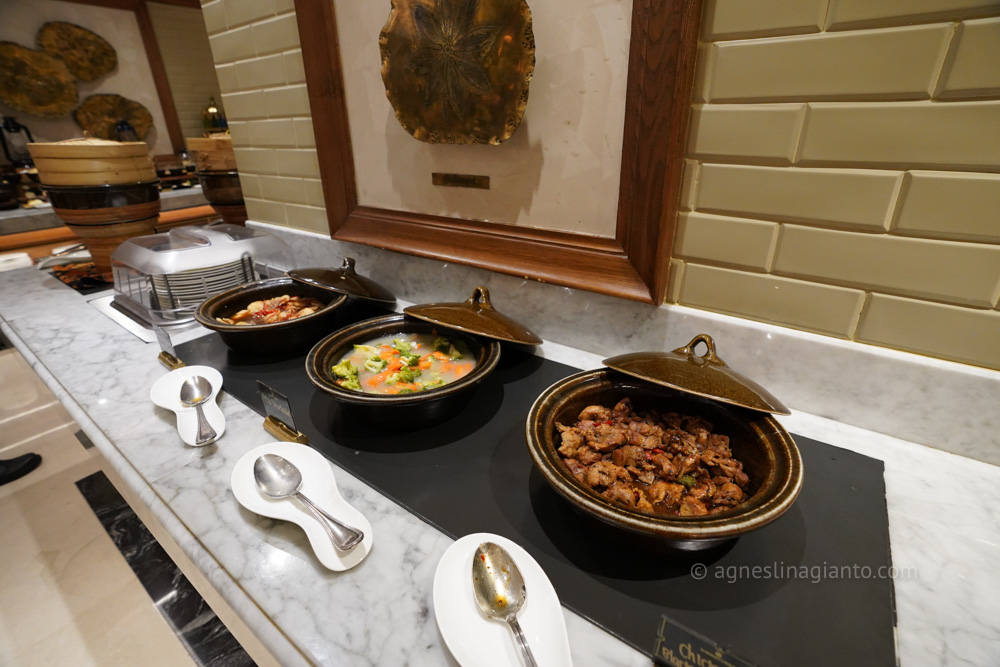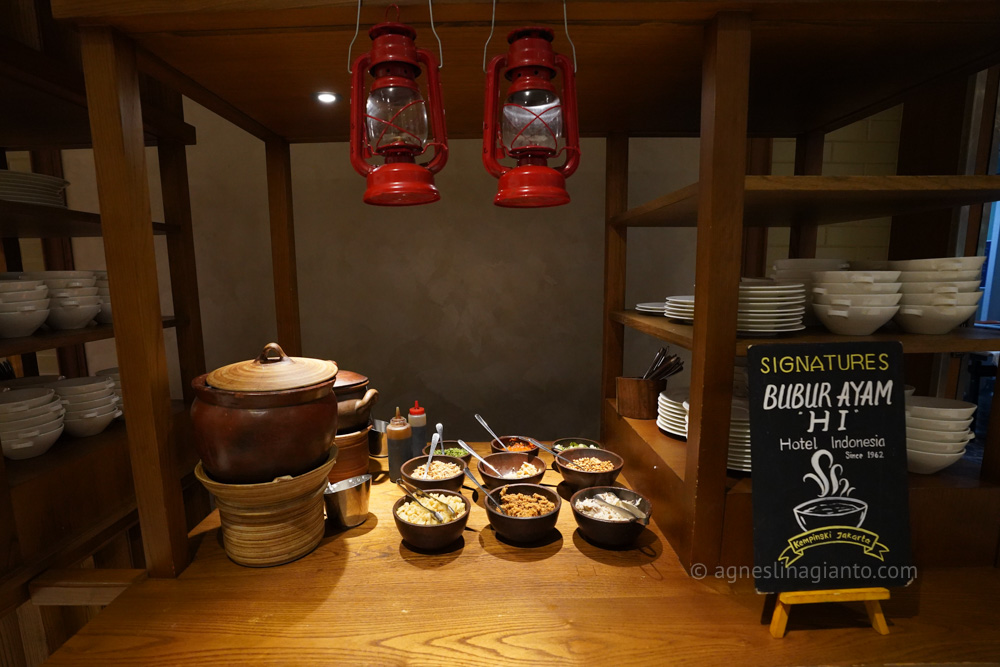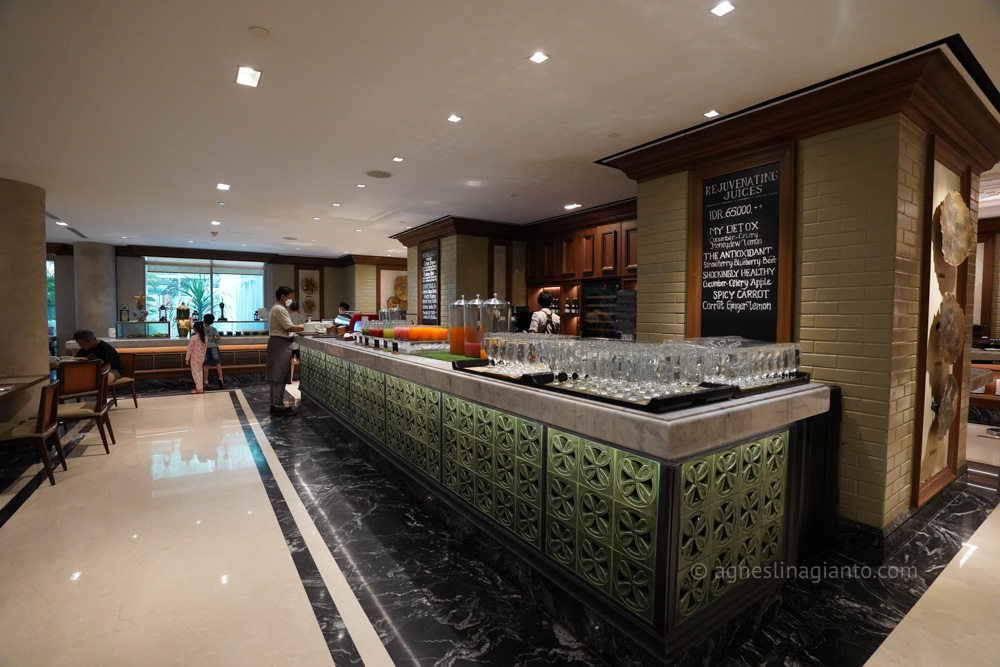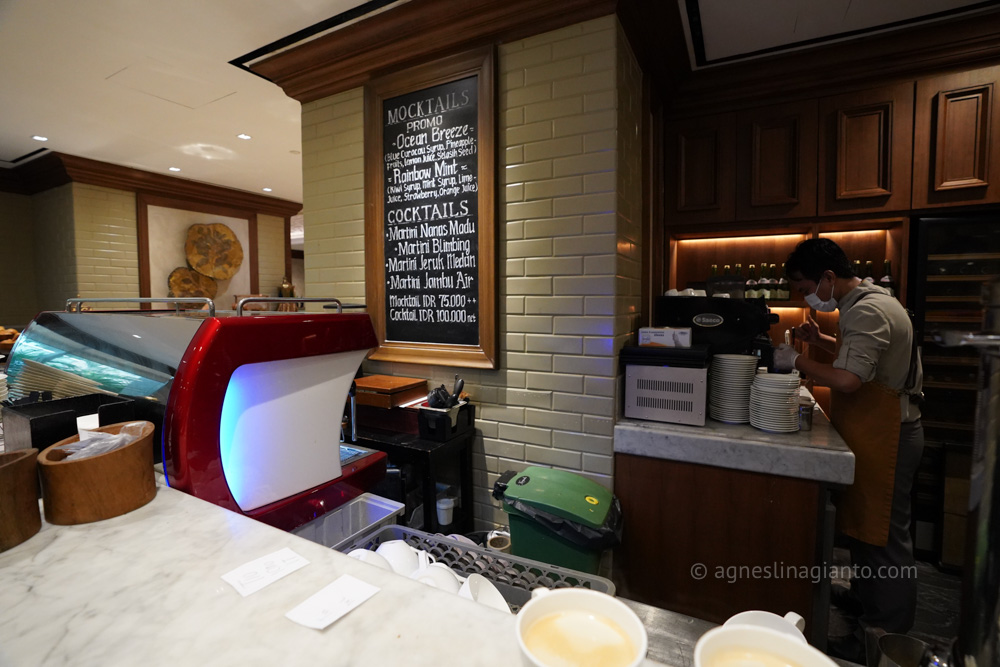 Kempideli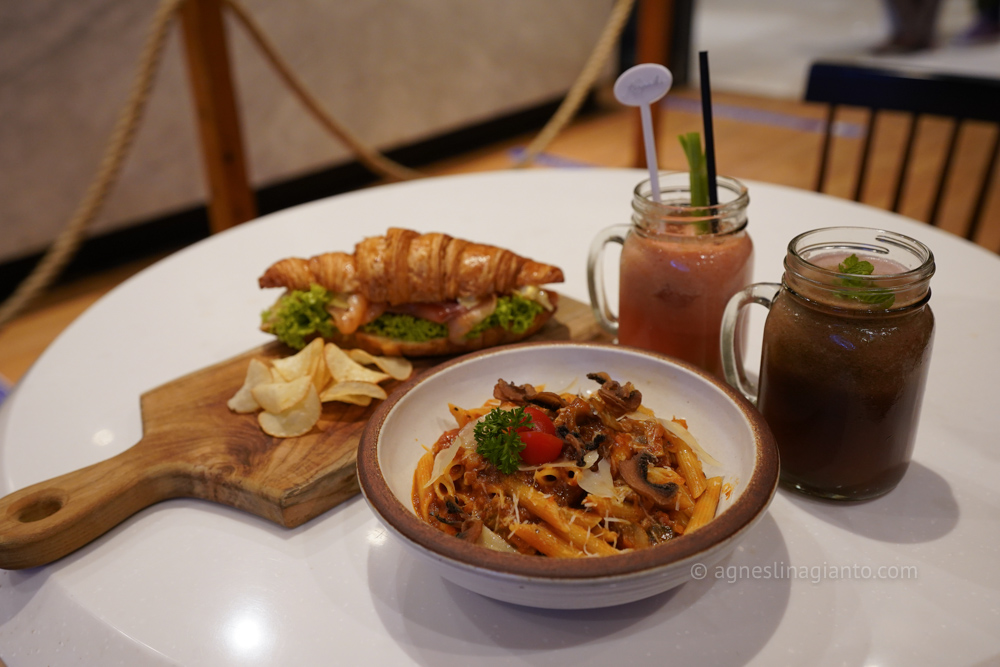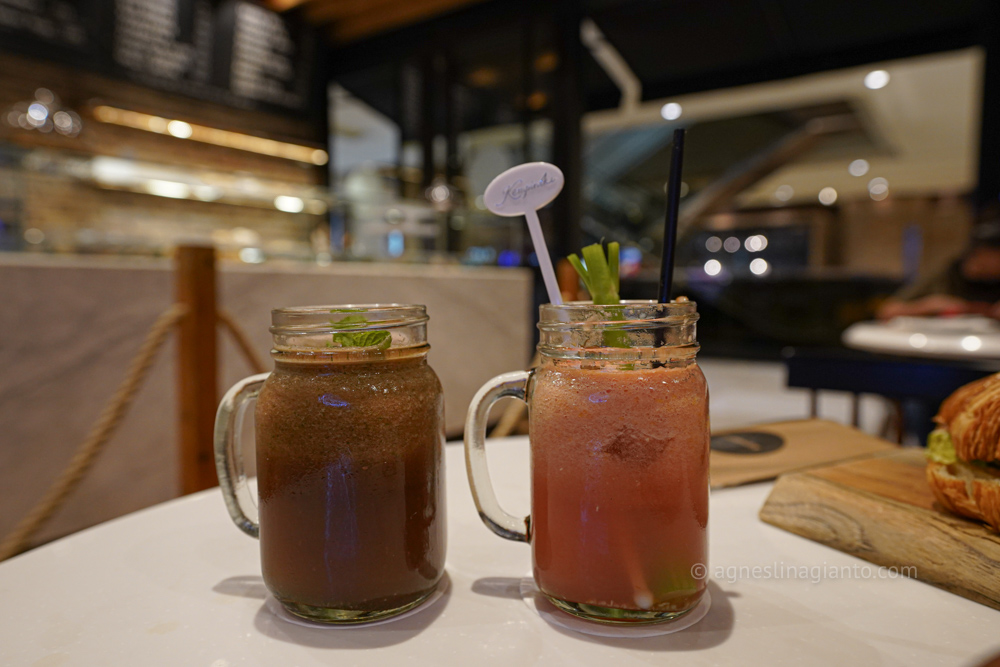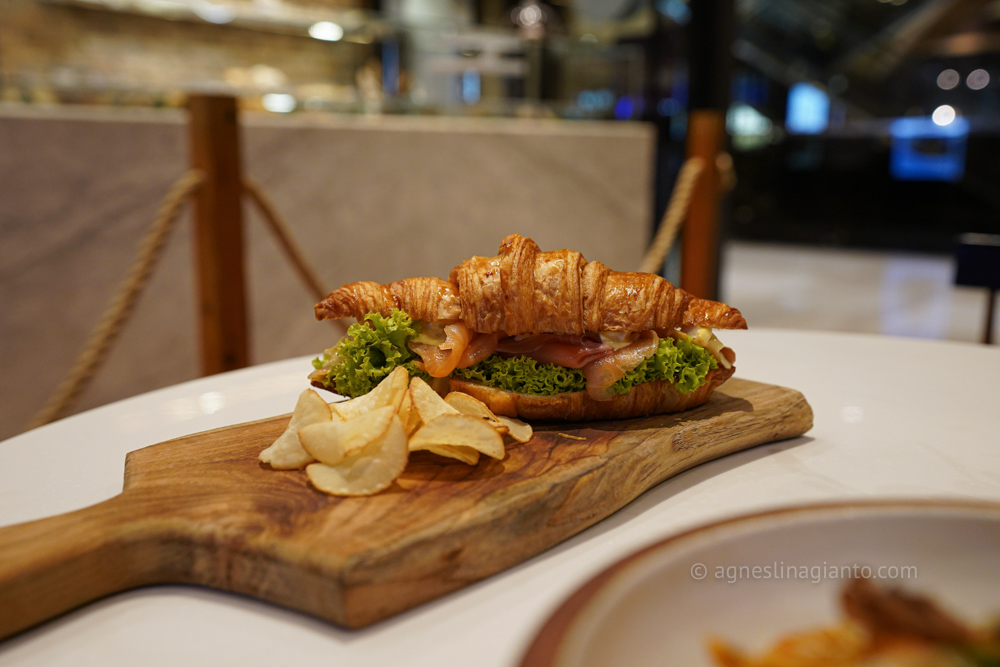 European signature breakfast served in-room at Kempinski Jakarta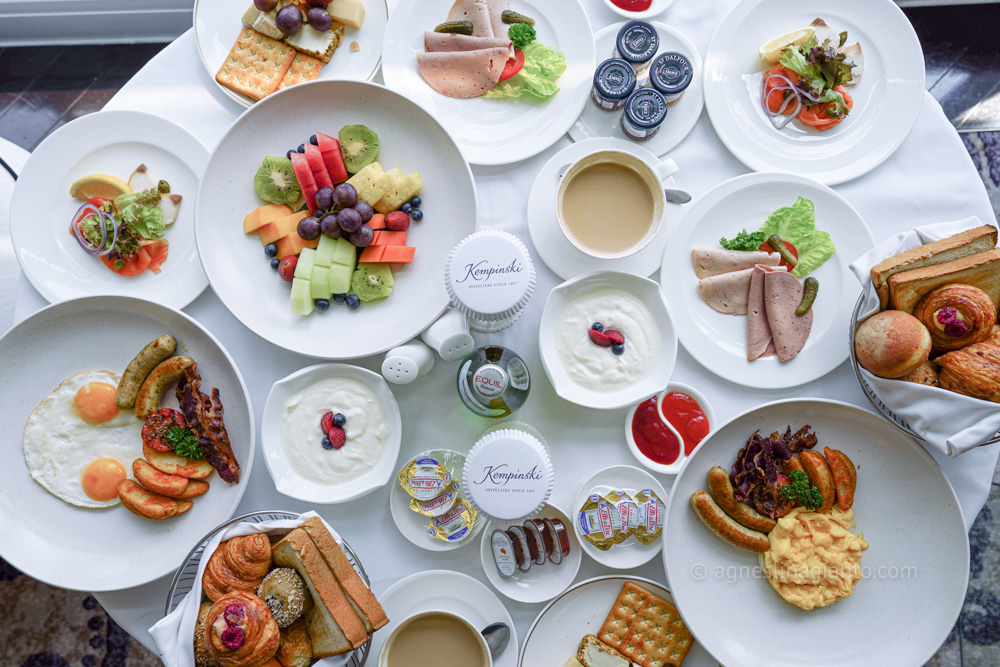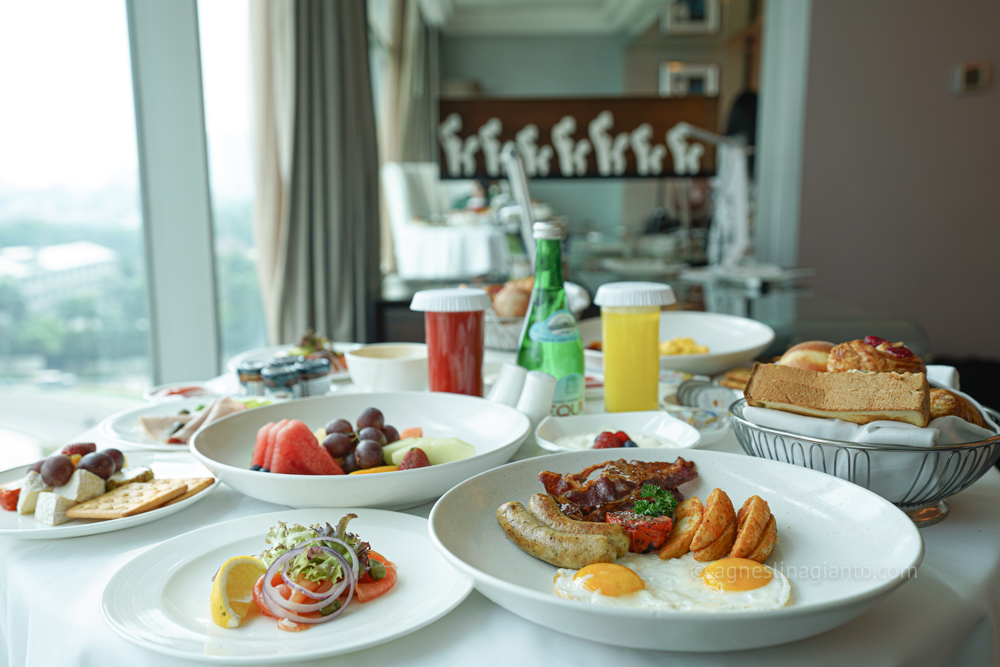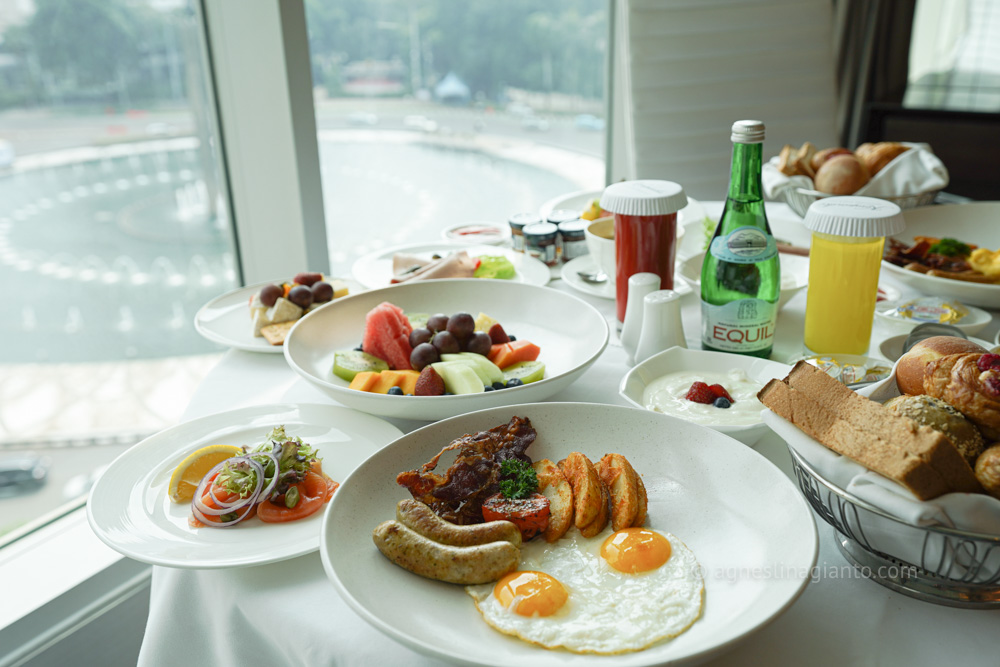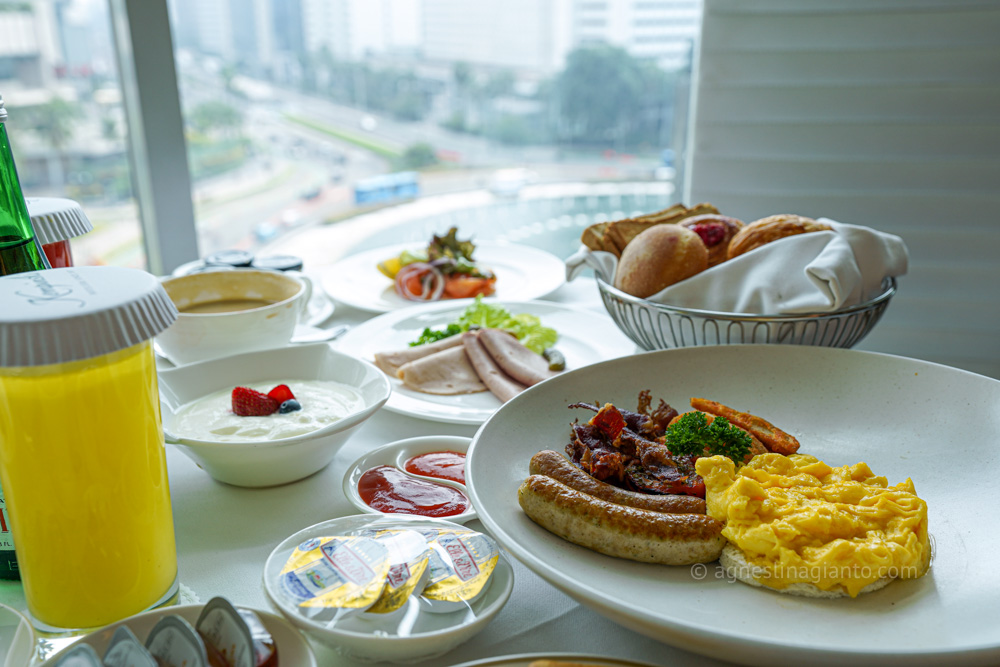 Paulaner Bräuhaus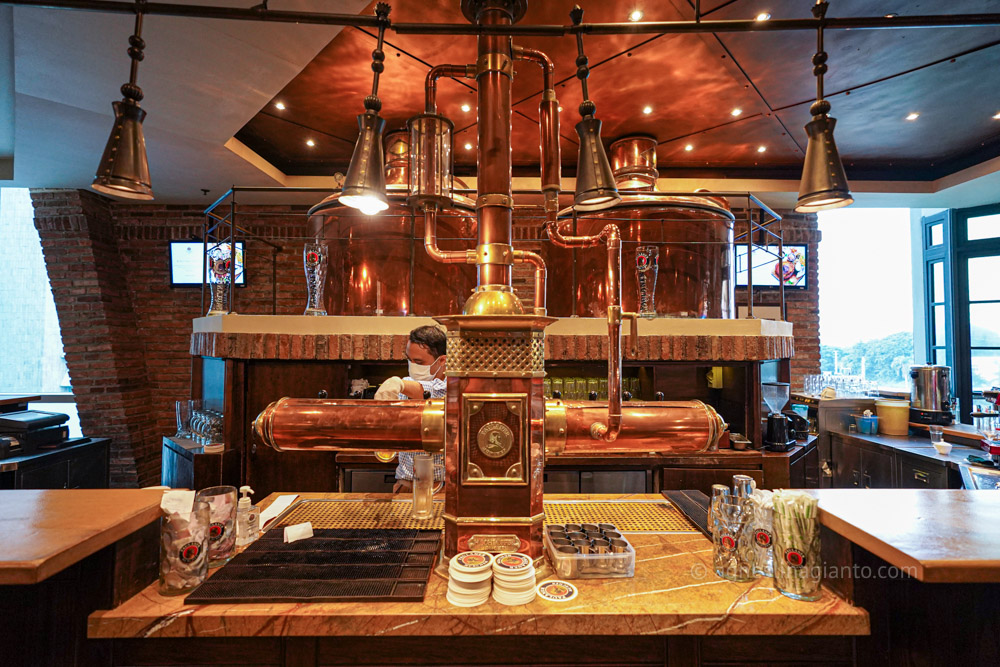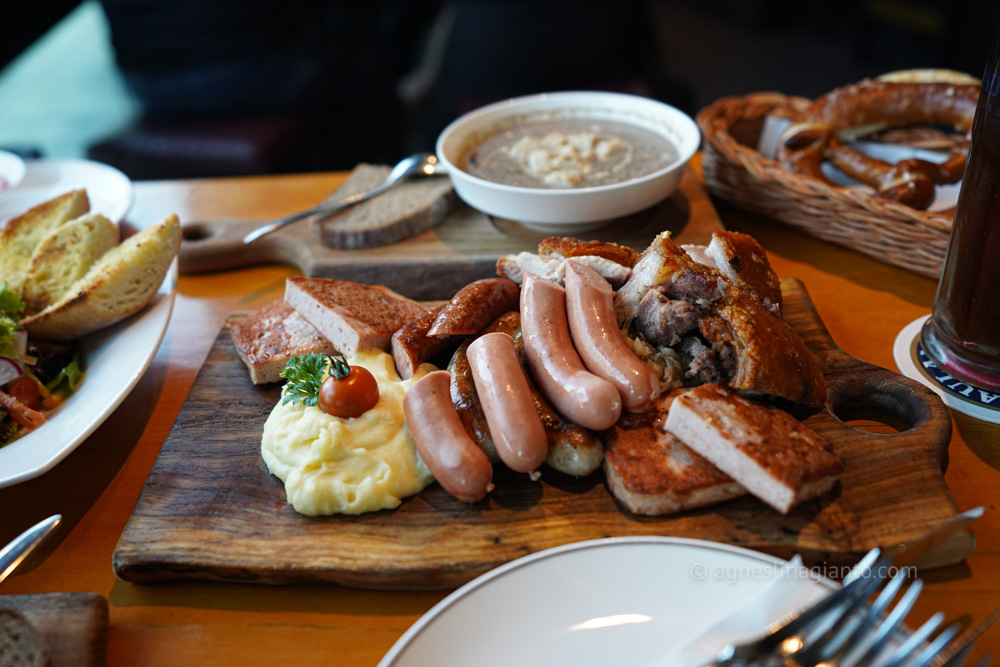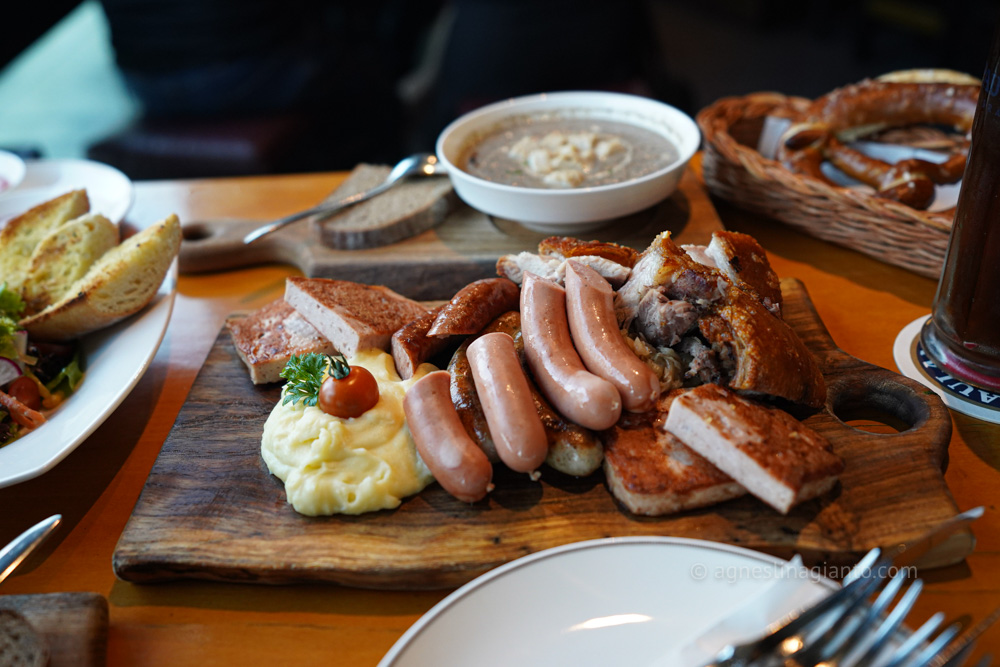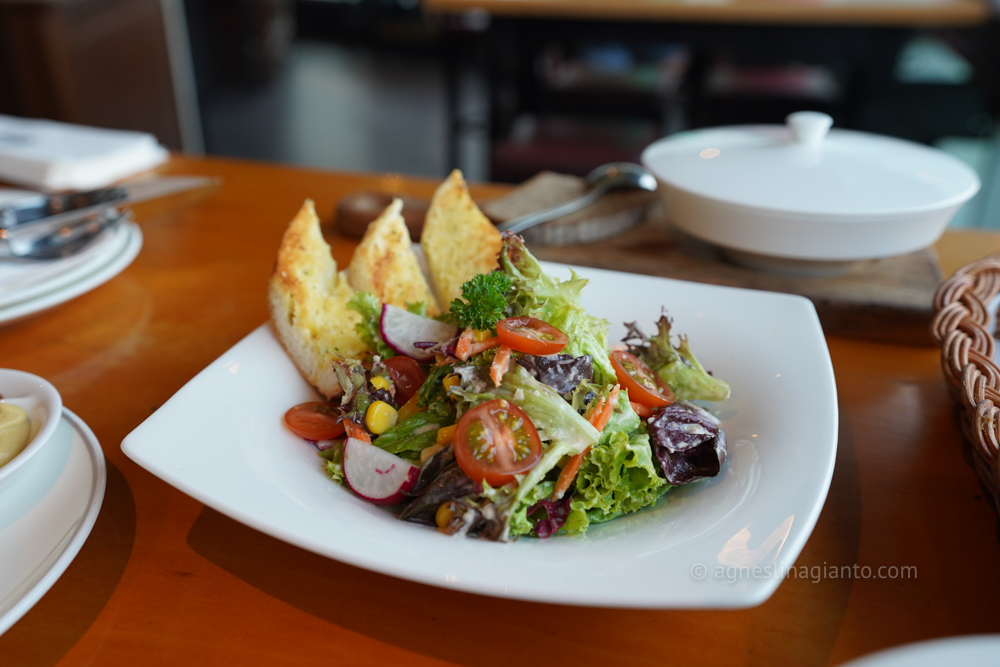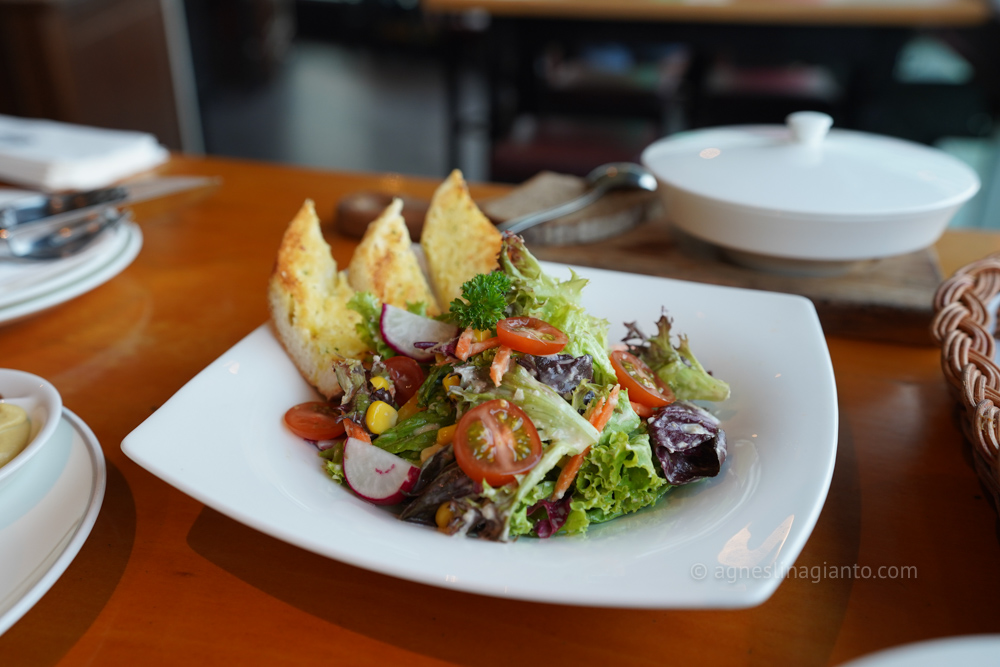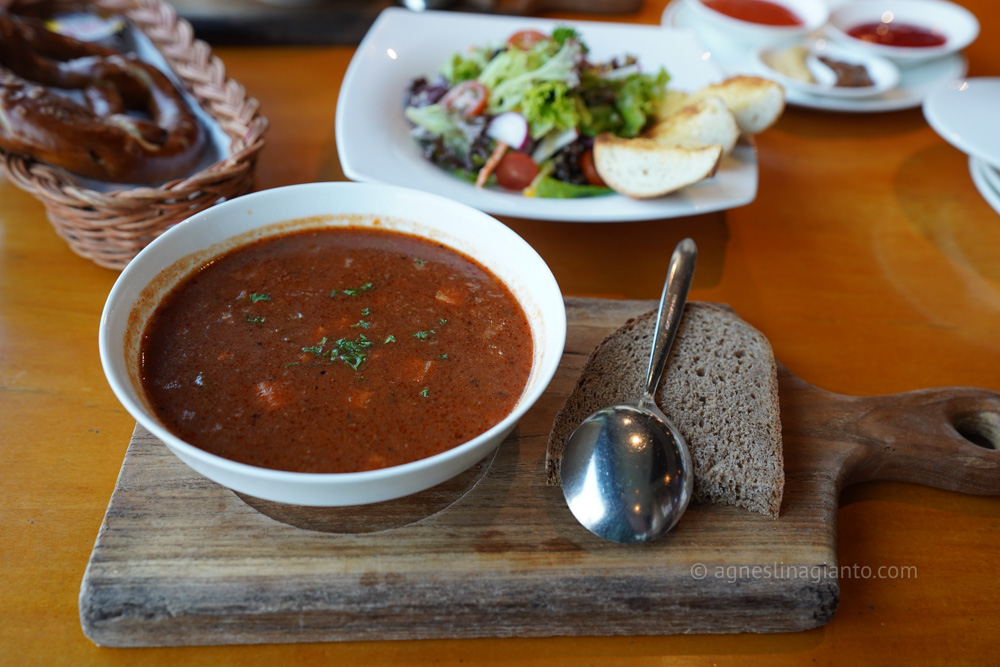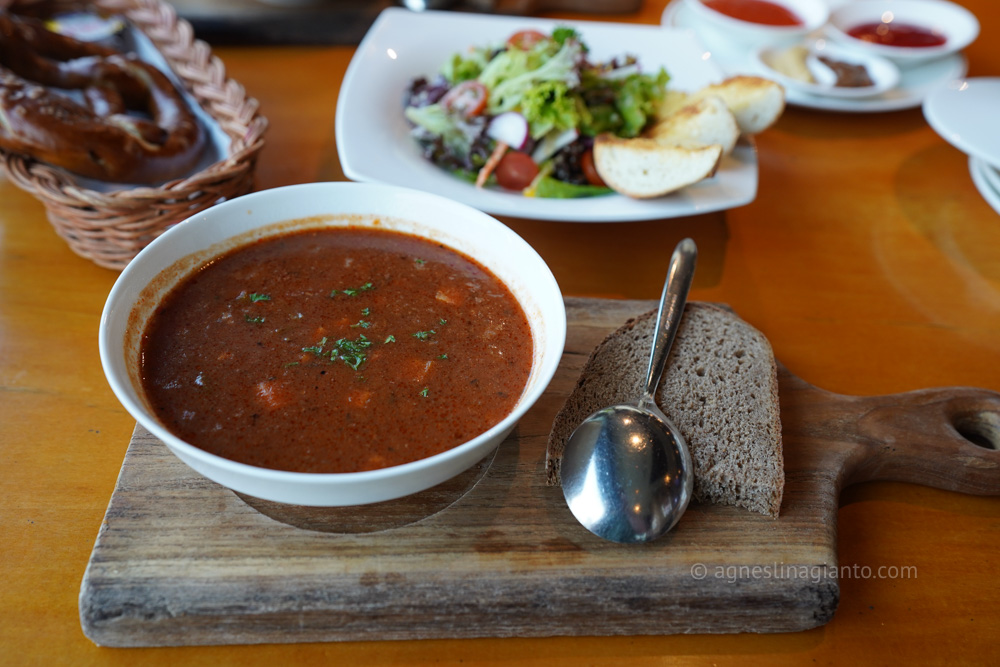 Swimming pool and Gym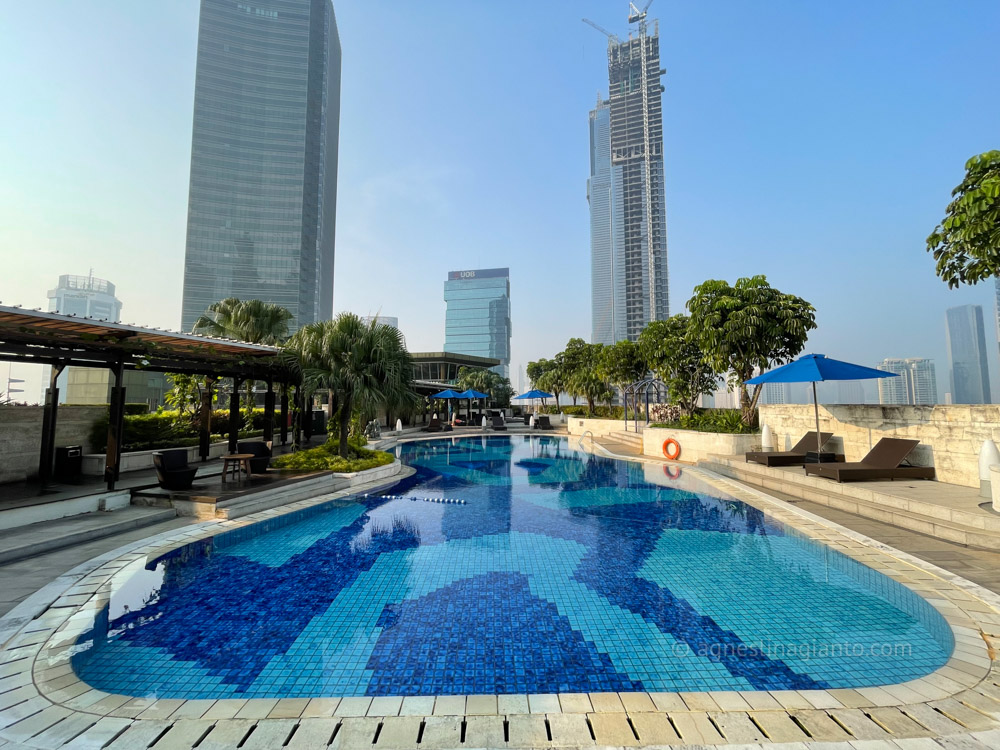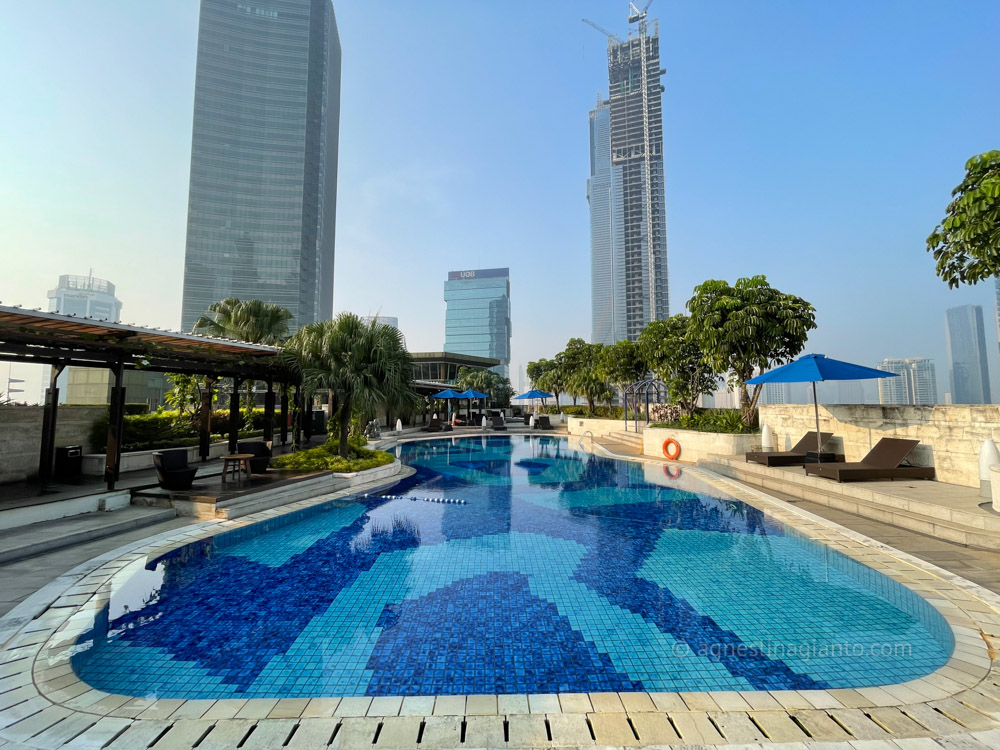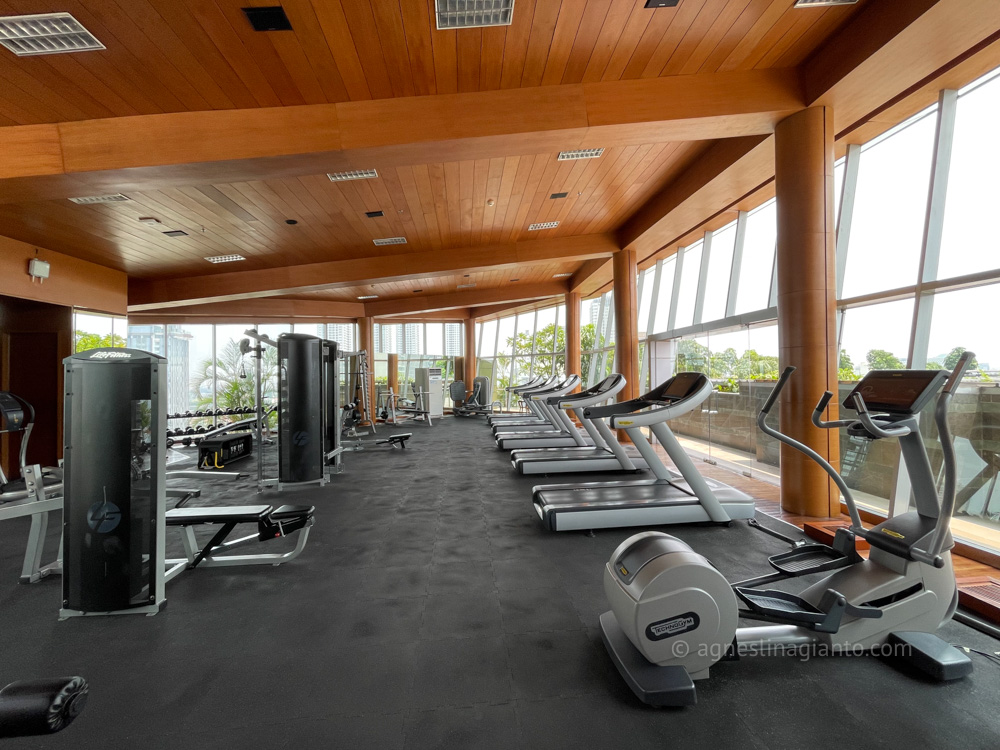 To see my daily moments follow me on Instagram. And to watch more of my travel videos visit my YouTube channel.